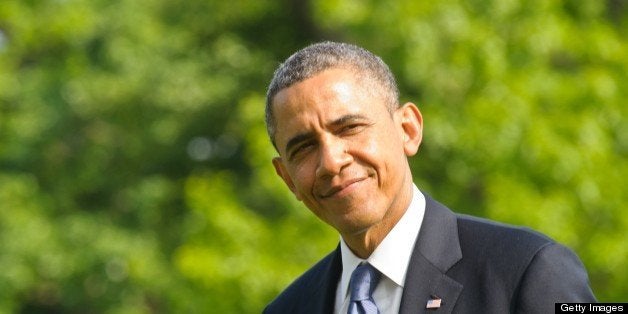 On Sunday, CNN released a new poll, conducted Friday and Saturday last week by ORC International, that showed 53 percent of Americans expressing approval of the job Obama is doing as president, while 45 percent disapprove. That's a slight improvement since CNN/ORC's last poll in early April, when Obama's rating showed 51 percent approve, 47 percent disapprove.
"That two-point difference is well within the poll's sampling error," said CNN Polling Director Keating Holland. "Nonetheless, an approval rating that has not dropped and remains over 50 percent will probably be taken as good news by Democrats after the events of the last week."
At 53 percent, CNN's most recent job approval rating for President Obama is slightly higher than those reported by other surveys from May. As the chart below shows, other national polls this month put Obama's approval rating somewhere between 45 percent and 51 percent.
The current HuffPost Pollster estimate of Obama's job approval rating, based on the combination of all available public polls, is 47.6 percent. His approval rating has been declining since the January inauguration, but at a glacial pace, erasing gains made during and after the fall campaign.
However, a closer look at the most recent daily tracking polls shows no dramatic change in the past week. The average of interviews conducted in the past week by the Gallup and Rasmussen tracking polls shows a decline of roughly 1 percentage point, although both changes fall well within the sampling error of both polls.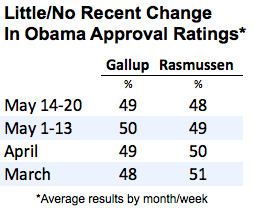 The CNN survey also shows that 61 percent of Americans believe that Obama's comments about the IRS controversy have been mostly or completely true, and more than half (55 percent) believe IRS officials acted on their own rather than receiving direct orders from the White House (37 percent).
However, CNN's report also concludes that "Republicans are not overplaying their hand when it comes to their reaction to the three controversies" about which Washington is buzzing. Following brief descriptions of the controversy, 55 percent say the IRS and Benghazi stories are "very important to the nation," while 53 percent say the same about the AP case.
Before You Go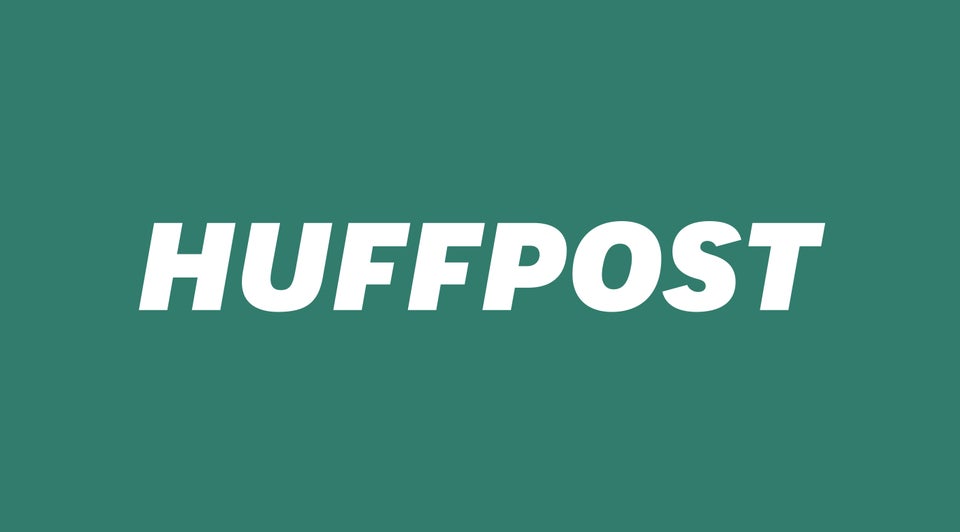 11 Paranoid Obama Conspiracy Theories
Popular in the Community