President Barack Obama praised Pope Francis on Thursday, describing the Catholic leader as an "extraordinarily thoughtful" messenger of "peace and justice."
Speaking during an interview with MSNBC's Chris Matthews airing on "Hardball," Obama spoke highly of the Pope's recent remarks on income inequality.
"I think Pope Francis is showing himself to be just an extraordinarily thoughtful and soulful messenger of peace and justice," Obama said, according to a transcript of the interview provided by NBC News. "I haven't had a chance to meet him yet. But everything that I've read, everything that I've seen from him, indicates the degree to, to which he is trying to remind us of those core obligations."
Obama continued, "And, you know, as I said in my speech yesterday, we live in a market economy that is the greatest generator of wealth in history. We're risk takers. We're entrepreneurs... And we want to maintain that sense of character. But what I always remind people is that what also built this country was a sense of community."
"Across the developed world, inequality has increased. Some of you may have seen just last week, the pope himself spoke about this at eloquent length," Obama said.
The president then cited a line from the Pope's apostolic exhortation on poverty.
"'How can it be that it is not a news item when an elderly homeless person dies of exposure, but it is news when the stock market loses two points?'" he asked.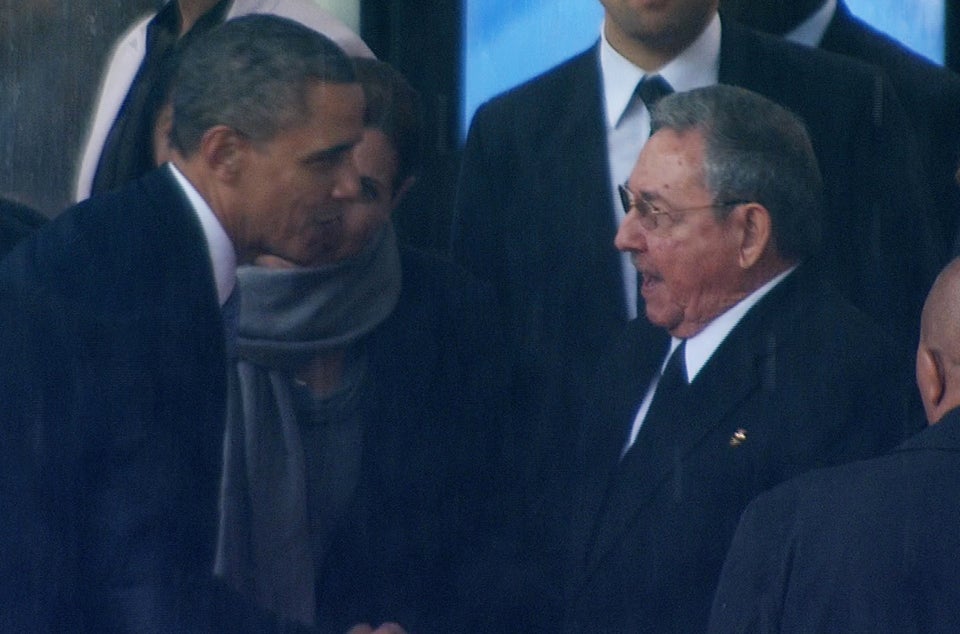 Obama's Handshakes Around The World
Popular in the Community