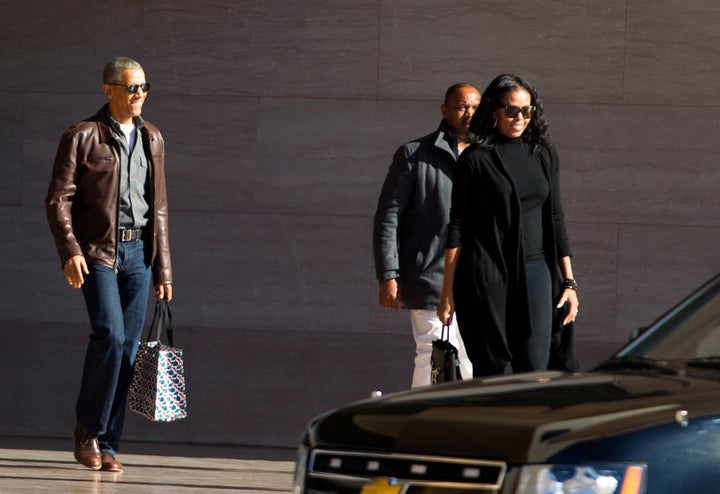 "He's had that jacket for quite some time," Anita Decker Breckinridge, Obama's chief of staff told the mag. "He really likes that jacket. People think he looks good in the jacket. He's had it for a long time. I just don't think he's had the opportunity to wear it. When does the President ever get to go out in his leather jacket? It's not something we see."
It's true that Obama has really taken the bull by the well-dressed horns in the past few months, whether in bomber jackets or unbuttoned shirts. But with this new development, we can't help but picture the former president staring longingly at the jacket during his tenure in office, waiting for the glorious day he'd get to wear it freely while still looking like (and being) a total boss.
Anyone else excited to see what sartorial blessings Obama is sure to bestow upon us this summer?
Head to People to see the entire story.