After he leaves office on Friday, he and first lady Michelle Obama will remain in Washington, renting a house in the city's upscale Kalorama neighborhood, while their younger daughter, Sasha, finishes high school.
Obama on Sunday insisted he has been billed for his personal expenses while in the White House, but acknowledged civilian life will be more than a little different.
"You know, we buy our own toilet paper even here in the White House. It's not free. I've got a grocery bill at the end of every month. You know, our toothpaste, our orange juice, that all gets paid," he said, referring to false criticisms that he used taxpayer money for vacations.
"But it is true that I don't carry my wallet that often. So I'm going to have some catching up to do in terms of how day-to-day things operate."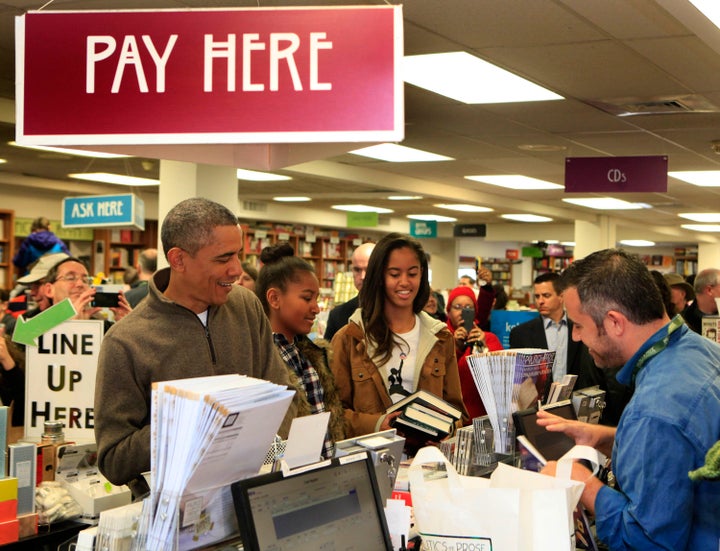 For his post-presidential plans, Obama has bandied about various areas of interest, including writing a book, developing his presidential library and promoting issues about which he is passionate, from championing grassroots organizing to building the Democratic Party's next generation.
"I am looking forward to getting out of the bubble," he said Sunday. "I am glad that I'm leaving this place at a relatively young age, at 55. So I have the opportunity for a second ― maybe even a third ― act, in a way that I think would be tougher if I were, you know, the age of some presidents when they left."
When asked what he will do on Jan. 21, Obama was more certain.
"Well, here's one thing: I'm not setting my alarm," he said. "That I'm certain of. That I am absolutely positive of. I'm going to spend time with Michelle, and you know, we got some catching up to do. We've both been busy."
REAL LIFE. REAL NEWS. REAL VOICES.
Help us tell more of the stories that matter from voices that too often remain unheard.
BEFORE YOU GO
PHOTO GALLERY
Barack Obama's Best Official White House Photos