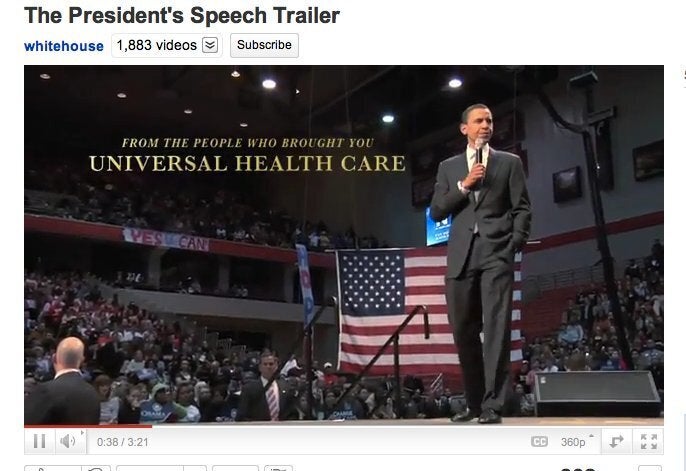 "This preview was begrudgingly approved for all audiences by the president of the United States. This film has been rated unwatchable," it begins.
An ominous narrator continues, "The year is 2011. An opposition rises. And a president must face his greatest challenge. From the people who brought you universal health care and the people who brought you the huge backlash against universal health care comes the incredible true story."
The segment goes on to splice clips of Obama stumbling through various speeches. "In his darkest hour the president turned to a man who never let prepared remarks stand in his way," the narrator says. Some of Vice President Joe Biden's most infamous gaffes are then revived, including his notorious f-bomb and his calling Natalie Portman "a heck of a lot better looking than Rahm Emanuel."
"This fiscal year, join two-time Grammy Award winner Barack Obama, renowned fruit and vegetable enthusiast Michelle Obama, and Amtrak's passenger of the year three decades running Joe Biden...as a president loses his teleprompter but wins the future," the voice concludes.
A heartwarming story, indeed.
Take a look at the full clip below.
Related
Popular in the Community