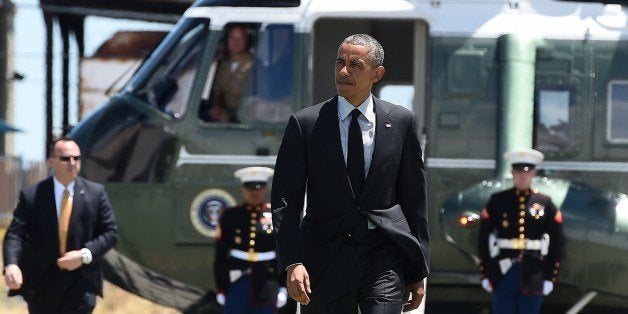 Members of the press traveled with the President to the West Coast on Tuesday where he was set to attend the Senate Majority PAC fundraiser. But upon arrival, the media were reportedly left behind and prohibited from getting near the event. On Wednesday, while Obama met with donors from the House Majority PAC, the reporters were not even told where the meeting was taking place.
"We think these fundraisers ought to be open to at least some scrutiny, because the president's participation in them is fundamentally public in nature," White House Correspondents' Association president Christi Parsons said. "Denying access to him in that setting undermines the public's ability to independently monitor and see what its government is doing."
The press corps has rallied together in recent months to protest restrictions on White House access, but despite their demands they continue to be locked out of major events in and out of the Oval Office. The White House Correspondents Association filed a formal complaint with press secretary Josh Earnest on Tuesday regarding the 45th anniversary of the day Apollo 11 landed on the moon. Obama met with astronauts Buzz Aldrin and Michael Collins, but only a very small number of photographers were allowed to attend.
Earnest said in a press briefing Tuesday that the limited access was due to the President's "busy schedule" and an inability to "accommodate TV cameras this time."
Popular in the Community