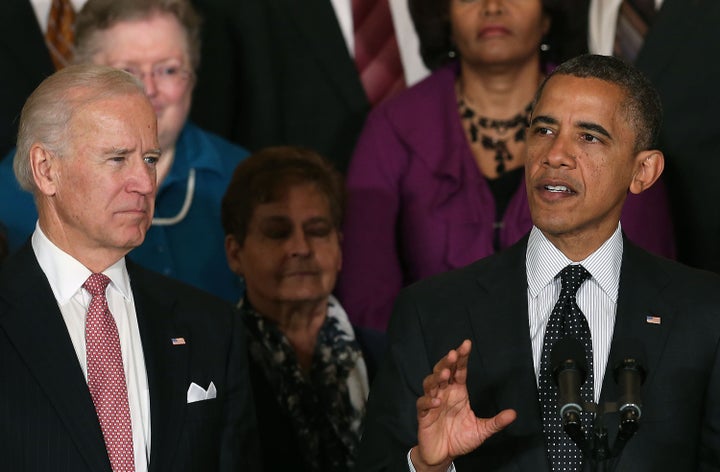 WASHINGTON -- President Barack Obama's definitive reelection victory has invited Democrats to imagine a new era of liberalism, in which they are no longer are forced to swallow policy complaints for the sake of winning a second term.
They may very well end up, once again, confronted with disappointment.
The president will meet with top progressive leaders and organized labor officials at the White House on Tuesday. (Scroll down for attendees.) And it is widely expected that participants will chart an agenda that includes areas unaddressed during the past four years.
But the idea that a legislative fountain will flow smoothly now that the president has no campaign to tend is more than likely misplaced. With high-stakes negotiations set to take place within days on crucial budget items, a delicate political dance is already occurring between the president and his progressive base.
The early outlines came to focus in the last week, when top congressional Democrats announced (in a not-so-subtle bit of line-drawing for the White House) what they won't stomach in a debt-reduction negotiations. Senate Majority Leader Harry Reid (D-Nev.) started the cascade when he told reporters that Social Security reform should not be included in any deal that solves the expiring Bush tax cuts and the spending reductions included in the end-year sequester. Sen. Chuck Schumer (D-N.Y.) quickly followed by saying Social Security must be considered apart from Medicare and Medicaid.
Union leadership was even more direct. AFL-CIO President Richard Trumka told The Huffington Post last week that his group would oppose any deal that cuts the three big entitlement programs.
"Yes. Yes. Yes. The voters yesterday rejected that notion soundly," Trumka said at a briefing on Nov. 7. "The answer is, if it includes benefit cuts to Social Security, Medicare, or Medicaid, we'll oppose it."
Van Jones, co-founder of Rebuild the Dream, went further, noting that none of the progressive political institutions have "demobilized" since the election.
"We are still on a complete fighting posture because we knew we had to win the politics in November and then on the economy in December," Jones said. "For the progressives who threw ourselves on hand grenades for the president over the past 24 months and especially the past six months, we are not going to be happy at all if he turns around and takes a chainsaw to Medicare, Medicaid and Social Security in pursuit of some misguided so-called grand bargain."
This puts negotiators, mainly those inside 1600 Pennsylvania Ave., in more than just a small bind. During negotiations with House Speaker John Boehner (R-Ohio) in the summer of 2011, the White House was willing to agree to cuts to Medicare, changes to the program's eligibility age, and deductions in Social Security benefits, even without demanding an end to the top-rate Bush tax cuts. A year and a half later, progressives are saying, essentially, don't make that deal again.
The circumstances are, of course, much different than in July 2011. The composition of Congress will change in early January. And while that won't affect the lame-duck session, it may dramatically alter legislative business, from immigration reform to additional stimulus. Several of the Senate's centrist members were replaced by liberals (Chris Murphy for Joe Lieberman in Connecticut, Elizabeth Warren for Scott Brown in Massachusetts, Tammy Baldwin for Herb Kohl in Wisconsin).
Some moderate Democrats are up for reelection in 2014, making them reluctant to cast tough votes. But they already passed the president's preferred tax cut package (raising rates only on incomes above $250,000) and the election results showed that they can run on a no-apology, Democratic platform and win.
"Every signal we've been getting from them is they want to fight this thing and stick to the lines they've drawn on taxes," said a top Senate Democratic aide who spoke about caucus sentiment on condition of anonymity. "We passed that bill already. That was a huge deal. At the times people pooh-poohed it. ... But having [Senators] Jon Tester and Claire McCaskill vote for that bill and win election is a huge deal in terms of morale and fortifying the ranks."
The White House also has more political capital now than before. The country just voted in favor of its agenda (parts of which can be accomplished if the president simply vetos the alternatives). And in addition to a self-proclaimed, quasi-mandate on tax policy -- which Vice President Joe Biden mentioned last week -- there is a sense from within the administration of stronger trust from the base.
"The relationship has come a long way since last summer and it is important to our success that we continue to work well with the progressive community," said one top White House official. "Now, everyone won't agree with everything we do, but having good communication and a foundation of trust is critical to achieving our shared goals."
But the White House does have other constituencies to which it must attend. Obama is meeting with business leaders on Wednesday. And at some point, political calculations must be made, not just with an eye towards resolving an impasse on tax policy and the sequester, but with long-term considerations for a second term agenda.
During the winter 2010 debate over the then-expiring Bush tax cuts, the White House gave in to Republican demands and passed a two-year extension. In return, Obama won the space and capital to repeal Don't Ask Don't Tell and pass a nuclear non-proliferation treaty. Whether that pattern ends up duplicated is unclear. There will certainly be howls if it does from inside the Democratic tent. But not everyone in the party is advocating that the president immediately shoot for the moon in his second term.
"I think the idea of thanking the base in some sort of unified, symbolic way is either fantastical or a mistake. I think that is what George W. Bush did in the beginning of '05, when he tried to privatize Social Security, which was the ultimate gift to his base and turned out to be a disaster for him and derailed the rest of his agenda," said Matt Bennett, senior vice president for public affairs and a co-founder of the centrist-Democratic think tank, Third Way. "Obama will have learned that lesson and won't try to hit a grand slam that will solidify his base."'
With Reporting by Dave Jamieson.
Attendees at the Tuesday and Wednesday White House meetings, according to a White House official:
Tuesday:
Mary Kay Henry, SEIU
Lee Saunders, AFSCME
Dennis Van Roekel, NEA
Rich Trumka, AFL-CIO
Neera Tanden, Center for American Progress
John Podesta, Center for American Progress
Bob Greenstein, Center for Budget and Policy Priorities
Laura Burton Capps, Common Purpose Project
Max Richtman, National Committee to Preserve Social Security and Medicare
Justin Ruben, MoveOn
Deepak Bhargava, Center for Community Change
Wednesday:
Mark Bertolini, president, Chairman and CEO, Aetna
Ursula Burns, chairman and CEO, Xerox
Kenneth I. Chenault, chairman and CEO, American Express Co.
David Cote, chairman and CEO, Honeywell
Mike Duke, president and CEO, Walmart
Jeff Immelt, chairman and CEO, General Electric
Andrew Liveris, president, chairman and CEO, Dow
Robert McDonald, president and CEO, Proctor & Gamble
Alan Mulally, president and CEO, Ford
Indra Nooyi, chairman and CEO, PepsiCo.
Ginni Rometty, president, chairman and CEO, IBM
John Watson, chairman and CEO, Chevron
Before You Go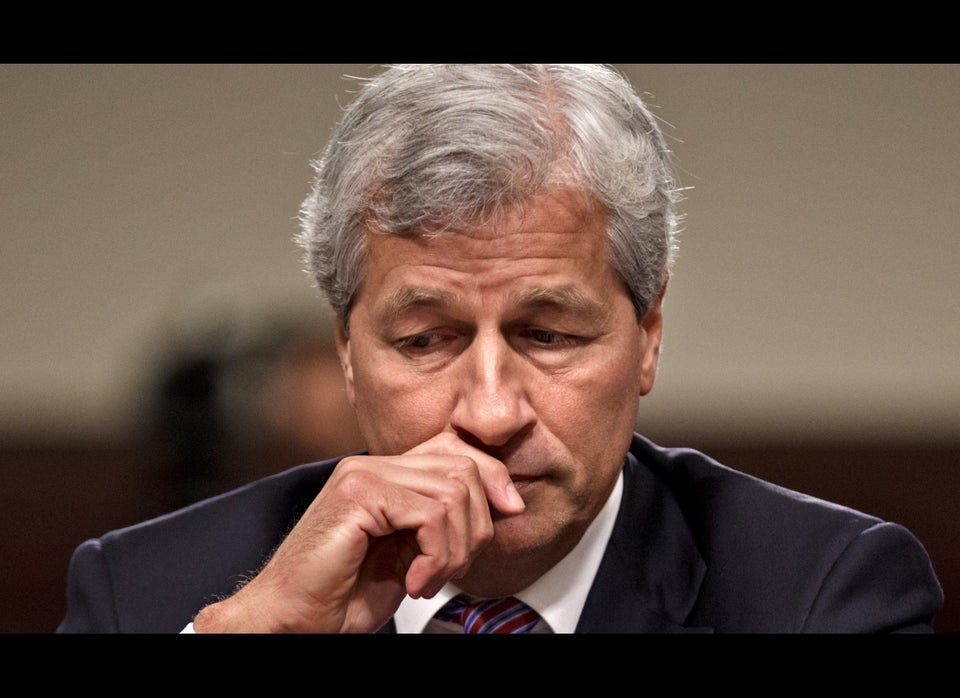 What The GOP Doesn't Want You To Know About The Deficit
Popular in the Community