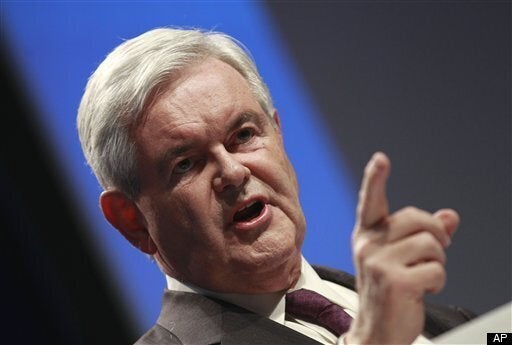 WASHINGTON -- Amid the tumultuous revolutions in Tunisia and Egypt, Republicans have criticized President Barack Obama for failing to adequately support organizations that seek to foster democracy abroad. Obama's proposed 2012 budget gives those critics a fresh talking point, calling for further cuts to such programs.
Under Obama's proposal, released Monday, the State Department's Democracy Fund would be cut by 21 percent from its current $140-million appropriation, leaving it with $111 million for fiscal 2012. Subsidies for the National Endowment for Democracy, a private nonprofit that focuses on spreading democracy, would be cut by 12 percent, from $118 million to $104 million.
This is a familiar move for the Obama administration, which in its first year made major cuts to programs promoting democracy and governance in Egypt. The White House slashed those funds by 60 percent, from $50 million to $20 million, during 2009, though Congress added another $5 million in funding to the programs. Hit hardest by those cuts were civil-society programs and nongovernmental organizations, whose funding dropped 78 percent, from $32 million to $7 million.
Those cuts were backed by diplomats in Cairo, who told the White House that democracy-promotion programs harmed relations with recently-deposed Egyptian President Hosni Mubarak. Notwithstanding their frequent calls for across-the-board budget cuts, however, Republicans are criticizing Obama for slashing those programs.
"There are nongovernmental institutions that could have been building democratic capacity over the last three, five, essential years," former Minnesota Gov. Tim Pawlenty said on ABC's "This Week" on Sunday. "The Obama administration proposed and Congress enacted a cut to institutions that build democracy in Egypt over the last two years. That wasn't a good decision."
Former House Speaker Newt Gingrich said on "This Week" that he recommends a direction opposite to that of the White House -- increasing aid to such nongovernmental organizations operating in Egypt.
"I would certainly look at rethinking the current foreign-aid program and shifting a great deal more out of government bureaucracies into the NGOs and frankly, into investments," Gingrich said.
Of course, nothing is safer from cuts than the issue of the moment. On NBC's "Meet the Press," prominent neoconservative Robert Kagan of the Brookings Institution likewise called for more funds to Egypt, arguing that democratic groups were needed to prevent the Muslim Brotherhood from becoming too powerful during Egypt's transition to a new government.
"When the administration came to office, the mantra of foreign policy was, whatever Bush did, we're not doing," Kagan said. "Bush had had going into democracy organizations. The first thing the Obama administration did was cut that off. Our aid needs to be channeled to make up for the deficiencies that Mubarak created."
Calling all HuffPost superfans!
Sign up for membership to become a founding member and help shape HuffPost's next chapter