President Barack Obama plans to ramp up refugee admissions in the final months of his presidency ― and to encourage the next president to do the same.
Secretary of State John Kerry told lawmakers on Tuesday that the administration plans to set a goal of welcoming up to 110,000 refugees in the 2017 fiscal year, up from 85,000 in the current fiscal year and 70,000 in the three previous fiscal years.
The proposal "is consistent with our belief that all countries should do more to help the world's most vulnerable people," a State Department official said in a statement Tuesday evening.
Obama will only be able to carry out part of this plan on his own ― the fiscal year begins on Oct. 1, but will mostly take place under his successor. This is particularly significant given his potential successors' wildly different ideas on refugee policy, particularly for Syrians. Democratic nominee Hillary Clinton says she would admit more Syrian refugees, while Republican nominee Donald Trump says he might block them from the country entirely.
Although the proposed admissions number is higher than the current fiscal year, it's not a surprise ― Kerry said last year that the fiscal year 2017 proposal would be for about 100,000 people. Nor is it outside historical bounds. The U.S. admitted more than 100,000 refugees in 10 prior fiscal years, peaking with more than 200,000 refugees welcomed in 1980.
Nearly 77,400 refugees have resettled in the U.S. since the beginning of October 2015, and the State Department official said they are "confident" they will meet the 85,000-person goal by the end of this month. The U.S. welcomed its 10,000th Syrian refugee earlier this month, reaching a benchmark set by Obama.
The administration consults with Congress each year on its refugee admission determination plans, which are typically released at the end of September. Two Republicans quickly put out statements after Kerry's meeting on Tuesday objecting to the proposed figure, saying refugees could cause terrorism threats and the benefits they receive cost too much taxpayer money.
"The American people do not support these radical plans, which amount to a complete betrayal from their leaders in Washington."
"We must remain compassionate toward refugees but we also need to make sure that we use common sense," said Rep. Bob Goodlatte (R-Va.), who is chairman of the House Judiciary Committee and has pushed for changes to the refugee admission system.
Sen. Jeff Sessions (R-Ala.), a member of the Senate Judiciary Committee, said in a separate statement that "the American people do not support these radical plans, which amount to a complete betrayal from their leaders in Washington."
Republicans have pushed back on past efforts to welcome Syrian refugees, insisting they may be infiltrated by the Islamic State, also known as ISIS ― a "Trojan horse," as Trump often puts it. The House of Representatives voted last year to pressure the government to "pause" admission of Syrian and Iraqi refugees, and Trump proposed an open-ended ban on either all Muslims or people from countries "compromised by terrorism." Either proposal would mean keeping out Syrians, even the small number the U.S. could resettle of the 4.8 million who have been displaced from their homes and are registered as refugees.
Government officials say that refugee screening has improved significantly in recent years, and is particularly extensive for those from Syria. A widely cited remark from FBI Director James Comey that the government cannot vet Syrians was taken out of context; in reality, he has said it was challenging but agents had become "dramatically" better at it, although it's impossible to guarantee there is no risk involved.
The U.S. also screens refugees before they come to the U.S., making its situation different from that of Europe, where large numbers of people showed up at the borders. A majority of the Syrian refugees admitted to the U.S. this fiscal year were under the age of 18, according to the government.
The State Department did not provide details on the number of Syrian refugees officials plan to admit next fiscal year.
The largest number of refugees admitted in the 2016 fiscal year came from Burma ― more than 11,000 people as of the end of last month ― followed by Syria, Iraq, Somalia and Bhutan, according to State Department figures.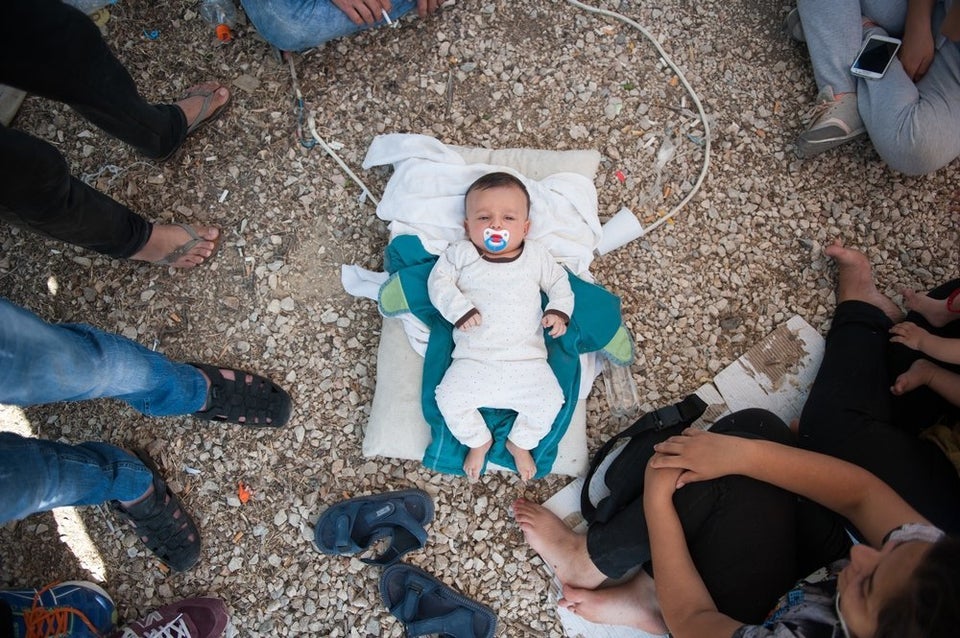 World Refugee Day In Photos
Popular in the Community