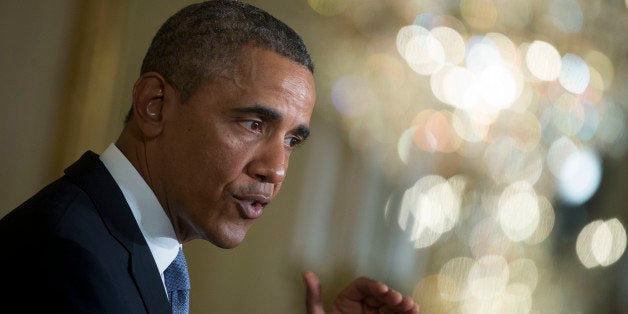 WASHINGTON -- A coalition representing environmental groups, consumer advocates and unions is calling on the White House to reform the process for reviewing new regulations, a process that has reportedly been gummed up for years.
The coalition cites concerns about "political interference with potentially controversial rules" as well as the "timeliness, transparency and effectiveness in the regulatory review process" in a letter sent to President Barack Obama Wednesday.
The letter, from the Coalition for Sensible Safeguards, comes in response to a December Washington Post story detailing a number of environmental, health, and worker safety rules delayed until after the 2012 election in order to avoid controversy. Those included parts of health care reform, clean water protections and pollution limits.
The rules were sent to the Office of Information and Regulatory Affairs (OIRA), a division of the Office of Management and Budget within the White House, which is meant to review the rules from various federal agencies. But many of them languished at the office beyond the maximum of 90 days the office has to review them.
In the letter, which was also sent to the head of the Office of Management and Budget, the coalition pushes for change in the office. While there have been some "laudable" improvements recently, "we believe that there remain substantial procedural and process issues with respect to the transparency and effectiveness of OIRA's involvement in the regulatory review process that require fundamental reform," wrote coalition co-chairs Katherine McFate, president and CEO of the Center for Effective Government, and Robert Weissman, president of Public Citizen.
We urge you to direct OIRA to accelerate efforts to reduce the regulatory review backlog and prioritize timeliness in reviews going forward. We ask you to confirm whether or not OIRA is continuing the recent practice of requiring agencies to get permission to submit individual rules for review, and if the policy is continuing, to direct OIRA to cease it. Further, more comprehensive reforms are needed to correct the systematic delay, opacity and politicization that have been pervasive issues in the OIRA review process.
BEFORE YOU GO
PHOTO GALLERY
Least Environmental Senators