On December 14, 2012, Joshua Dubois was sitting at his desk in the White House Office of Faith-Based and Neighborhood Partnerships when he began to see the news reports of the horrific shooting at Sandy Hook Elementary school in Connecticut. That Saturday, President Barack Obama asked Dubois to accompany him to Newtown, where the president would meet with the families of the victims and address the interfaith memorial service.
Dubois remembers watching the president ask each of the people to tell him about their loved ones who had been killed. The president did this for hours, going from room to room, acknowledging the pain of the families and offering any comfort he could.
One morning during that trying time, Dubois sent Obama an email that contained the scripture passage Luke 22:52-53, called Darkness Hour, based on a quote from Jesus, who told the guards who had come to arrest him, "This is your hour, and the power of darkness."
Dubois explained to me that he sent the scripture to the president with a reflection on "the responsibility of us, the people of light, to push through that darkness and in the middle of the night to ask God to remind us that daybreak will come."
Dubois has been sending devotionals to Obama every morning since the 2008 presidential campaign. A collection of these spiritual messages to the president has now been published Dubois' new book, The President's Devotional.
Dubois started working for Obama shortly after he became a senator. A public policy and economics student at Princeton University, he was also ordained at a small Pentecostal church where he served as an associate pastor. It was this combination of skills that led him to become Obama's faith outreach coordinator during his first presidential campaign and, later, to be appointed as the Director of the Office of Faith-Based and Neighborhood Partnerships during the president's first term.
The president and Dubois worked together on issues of church-state relations early on, starting with a speech that the then-Senator Obama gave in 2006 at Jim Wallis' Call to Renewal Conference. "It's a speech that I worked closely with him on. He laid out the parameters for engaging religion in public life in a way that respects the central role that religion has played in our history and continues to play in the lives of million of Americans, and also respects our constitution and the important separation between church and state. "
However, the Obama and Dubois have not always agreed.
One of the most rewarding reads of The President's Devotional comes at the beginning of each month when Dubois offers memories of specific moments during his time at the White House. This includes the devotional and anecdote from the Newtown tragedy, and lead-up to Obama's famous race speech.
But Dubois also writes about his own frustrations during the internal debate that raged at the White House around the contraception mandate that pitted religious liberty against women's reproductive health. Yet, Dubois shares the hard-won wisdom that he gained during that time -- namely that however passionately we might feel about the issue, those on the other side also feel just as passionate. Dubois offers himself as a case study for how we might have policy debates that include respect for people who hold opposing views.
The devotionals themselves are simple, yet beautiful. Each one contains a passage of scripture, often accompanied by a quote from a notable figure, followed by a reflection and a prayer written by Dubois himself. As he and the president are both Christian, the scripture comes from the Bible. However, the words of wisdom that accompany scripture are culled from such diverse figures as Joni Mitchell and Bob Dylan to Tolstoy, Martin Luther King, Jr. and President John F. Kennedy. "God has planted seeds of inspiration in so many others over time, whether it's Johnny Cash, Fannie Lou Hammer, James Baldwin and others whom I invoke in this book," explains Dubois. "Their words and their reflections can point us to the eternal."
While Dubois occasionally sent the Obama devotionals related to current events, they were mostly not pegged to the news of the day. "I tried to make sure that these devotionals were a bit of an oasis from whatever was happening at the top of the news cycle. That they pointed to a lasting principle about God's love, the way we should relate to our neighbors or about the way we should approach challenges. I didn't want the devotionals to have the feeling of reading the morning news clips. "
It has been noted that the Obama does not attend one church regularly in Washington, D.C. and that since his time in Chicago he has called upon many spiritual leaders to advise him. But as these devotionals make clear, Dubois has been the president's most consistent spiritual advisor -- and it is a role he takes seriously.
"My job was to provide pathways for him to deepen his relationship with God. But I wasn't preaching to him. My job was to tee-up these passages and create moments for him to deepen his faith and that's what he did," he says.
I playfully asked Dubois what Biblical figure Obama most closely resembled, giving him the choice of the Holy Spirit, Jesus or God. Pastor Joshua, with much trepidation settled on Job.
"I have seen a great patience in the president. He doesn't get his mind twisted around any one particular crisis. He is able to pull back and see the horizon. That patience and perspective stands out as a 'Jobian' quality, but I would hesitate to compare him to someone in the Bible."
Given the enthusiasm and pride that the African-American community has exhibited towards Obama, I asked Dubois about how the particular tradition of the Black Church has affected the president's spirituality. He reminded me that the president has talked about the qualities of the black church that drew him to church in the first place, including its focus on social services and justice as well as an emotional connection to God.
Dubois pointed me towards the devotional for January 6, which features a passage from 2 Samuel that talks about David "dancing before the lord with all his might."
"Something about that alacrity, that wild abandon that even this great leader would burst out in a dance, was something compelling to me," says Dubois. "That even in the seriousness of the world we have to let loose sometimes and allow our praises to God to be expressed through joy. That is a big part of the book. Letting the cares of the world melt away in these moments when we express our praise to God."
Dubois insists that while he wrote these devotionals originally for the president, they are not meant for him alone.
"In many ways we are all engaged in the same daily battle, whether it is the President of the United States or a single mom trying to get by or anyone else in this country. It's a battle to find joy every day, to find meaning in our lives, to live lives with real purpose. That is what this book speaks to. It is about providing those spiritual principles that that cut across those lines of division and allow us to get closer to God."
***********************************************************************************
Yes, to dance beneath the diamond sky with one hand waving free, Silhouetted by the sea, circled by the circus sands, With all memory and fate driven deep beneath the waves, Let me forget about today until tomorrow.
—Bob Dylan, "Mr. Tambourine Man"
Wearing a linen ephod, David was dancing before the Lord with
all his might.
—2 Samuel 6:14 (niv)
David, the king, the ruler of the nation of Israel, the man on whom the mantle of God rested, and from whose lineage would emerge the Savior of all humankind . . . David, in wild abandon, danced.
He danced because the Lord had been good. He danced because despite unspeakable trials, he was still alive. He danced because it gave glory and honor to the God who had formed him in his mother's womb. He danced because the weight of sin had been lifted off of him. He danced, and danced, and then danced some more, with all that he had, "with all his might."
Let's pray for some of that joyful abandon today. Let's seek out the moments when the seriousness of life melts away in the heat of God's glory, and we are free to let loose, shout, and glorify God. And dance.
Dear God, let me never be too serious to experience pure joy, to appreciate all that you have done, and even, when the time is right, to dance. Amen.
*********************************************************************************
Devotional For December 14
Then Jesus said to the chief priests, captains of the temple, and the elders who had come to Him, "Have you come out, as against a robber, with swords and clubs? When I was with you daily in the temple, you did not try to seize Me. But this is your hour, and the power of darkness."
—Luke 22:52–53 (nkjv)
"But this is your hour, and the power of darkness." Darkness will, in fact, have its hour. We saw hours of darkness in Auschwitz and Treblinka, Newtown and antebellum Mississippi. No one less than Christ affirmed that there are moments when evil moves mightily in the world. The questions become: Do we have confidence in the coming light? Will the darkness overwhelm us, which is always its goal, or will we hold on to the promise of the morning?
Jesus held on to that promise, and in his resurrection and ascension was crowned victorious, in a mantle of light. His confidence is an indicator of how we should meet our own times of darkness, those moments when evil temporarily seems to reign.
Dear God, in the nighttime, remind me of the day. In the darkness, remind me of your light. I have confidence in the coming morning, and until then I will stand strong. Amen.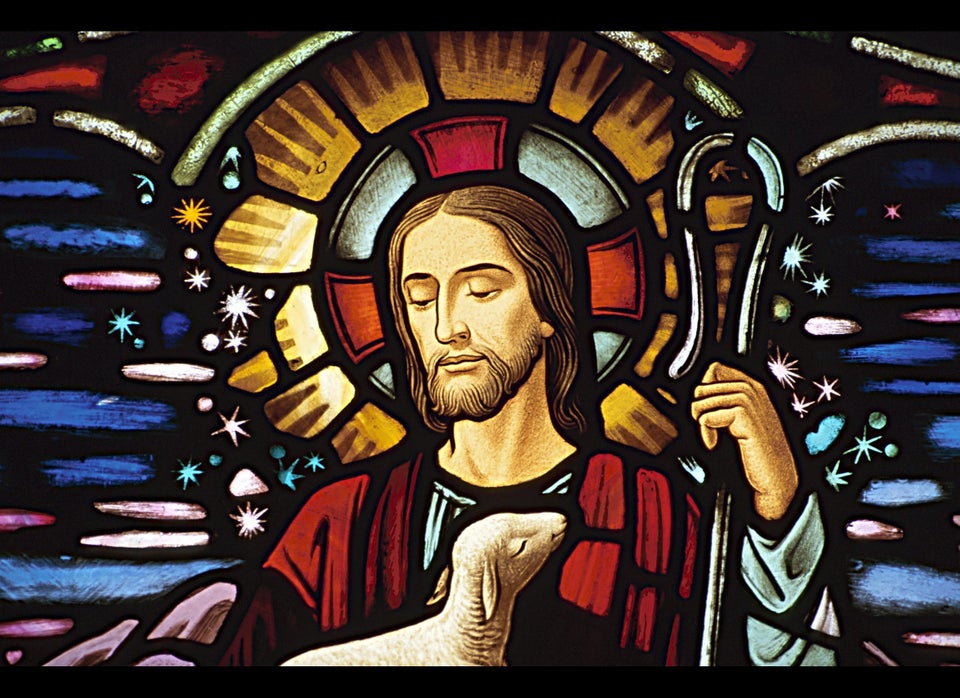 Jesus Sayings About The Poor