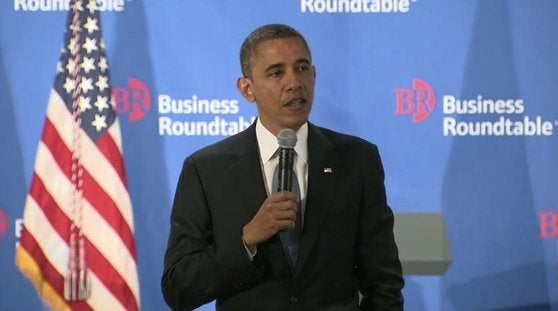 Reporters were forced to leave when President Obama started taking questions from CEOs during a meeting of the Business Roundtable on Wednesday.
Journalists were allowed to film the president's speech to the business group, but when Obama moved to the Q-and-A portion of the event, it was time to go.
Boeing CEO James McNerney approached Obama. "I think the, uh, the press," he said, indicating that reporters should exit the room.
Reporters found themselves kicked out of multiple Business Roundtable events during the 2012 campaign. They were not allowed to cover a Q-and-A session with Obama in March, or one with Mitt Romney in June.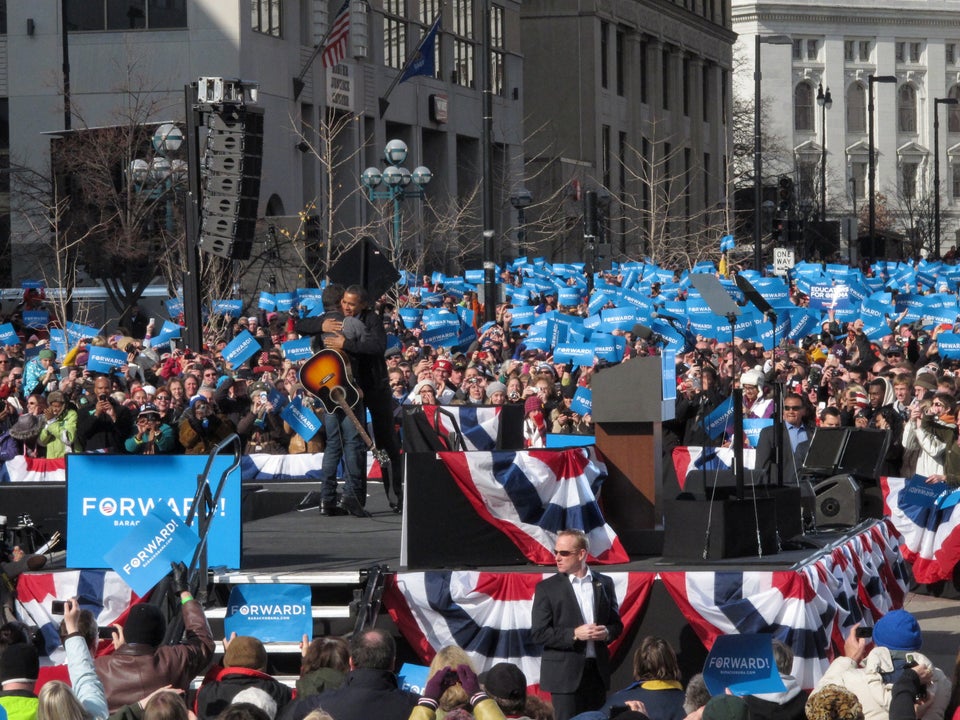 President Obama Campaigns