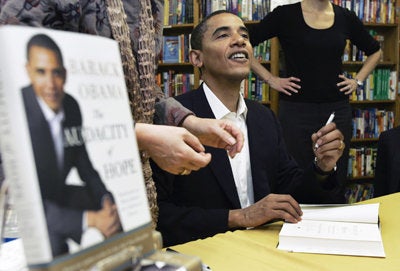 Democratic Sen. Barack Obama reported $4.2 million in income in 2007. The presidential candidate released his tax returns on Wednesday. He said his adjusted gross income was around $4.2 million, with $4 million coming from the profits on his two books -- "Dreams From My Father" and "The Audacity of Hope." His Senate salary is $260,735.

Obama paid federal taxes of $1.4 million. Charitable contributions were $240,370.

The campaign released the returns just hours before a candidate debate.
Sen. Hillary Clinton's campaign has released her 2000-2006 joint tax returns, showing $109.2 million in income over the last seven years.

In 2000, when the Clintons last made their returns public, they reported an adjusted gross income of $416,039. Since then, Bill Clinton alone has made $82 million from just his speech income ($51.85 million) and payments (totaling $29.6 million) from his two books -- "My Life " and "Giving."