WASHINGTON, Feb 25 (Reuters) - President Barack Obama raised the political pressure on Republicans over immigration on Wednesday, telling young members of Miami's Latino community that Republicans were to blame for stopping reform and urging them to make it an issue in the 2016 elections.
Obama took questions about his stalled immigration executive actions at a town hall-style event at Florida International University, which claims to be first in the nation in awarding degrees to Hispanic students. It was televised on Spanish-language network Telemundo and MSNBC.
Obama told the audience that he would veto any move by Congressional Republicans to block his plans, announced in November, to offer work permits and lift the threat of deportation for as many as 4.7 million undocumented immigrants who are parents of U.S. citizens and legal residents, or were brought into the country illegally as children.
"They can have that vote. I will veto that vote," Obama said.
Congressional Republicans said he overstepped his powers, but Obama said the failure of Congress to reform outdated immigration laws left him with no choice but to take action.
But he said his actions were only temporary, and he told the audience that it was up to them to pressure Republicans to pass a bill to reform outdated immigration laws.
"If they start feeling enough pressure, that can make a difference," he said. "When they start asking for votes, the first question should be, do you really intend to deport 11 million people?"
Obama acknowledged that former Florida Governor Jeb Bush, who is considering a run for the Republican presidential nomination in 2016, supports immigration reform.
But he said that he wished Bush would talk to Republican Speaker of the House of Representatives John Boehner to help move things along.
"I gave the Republicans a year and a half -- a year and a half -- to just call the bill. We had the votes. They wouldn't do it," he said.
Obama's unilateral plans were supposed to take effect last week, but were thwarted by a Texas judge who halted the actions. The Justice Department has asked for an emergency stay on that action, and is also appealing the decision.
Obama said on Wednesday that he is confident his administration ultimately will win the legal battle to proceed with his executive actions on immigration, but said that the fight will take a couple months.
"We expect to win," he said, promising the audience that his administration would continue to fight the case even if the appeal fails.
In the meantime, Obama promised Latinos that his border and immigration officials would focus on deporting criminals and recent border crossers, rather than people who have been living in the country for many years.
"You are going to see a substantial change even as the case makes its way through the courts."
Before You Go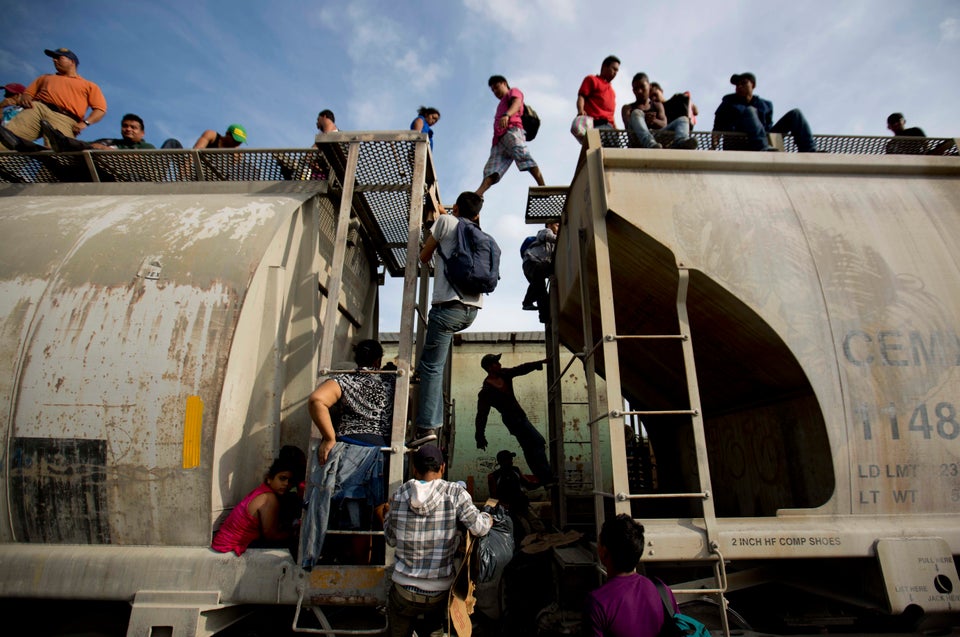 Why Latin Americans Really Come To The U.S.
Popular in the Community