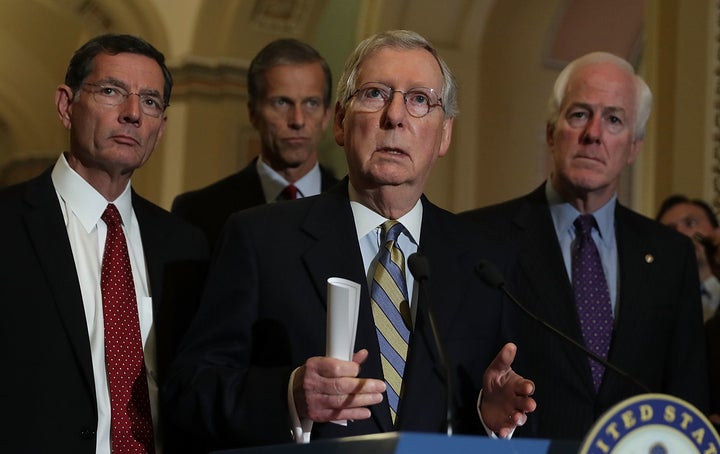 WASHINGTON -- President Barack Obama finally announced Merrick Garland as his Supreme Court pick on Wednesday. But nothing changed on Capitol Hill, where top Republicans said it doesn't matter if the president has named someone to fill the vacant seat. They're still not going to act on his confirmation.
Some of the party's vulnerable members are signaling they're not comfortable with this strategy, though.
Within minutes of Obama's news on Garland, Senate Majority Leader Mitch McConnell (R-Ky.) was already declaring his nomination dead on arrival.
"The next justice could fundamentally alter the direction of the Supreme Court and have a profound impact on our country, so of course the American people should have a say in the Court's direction," McConnell said in a statement. "The Senate will appropriately revisit the matter when it considers the qualifications of the nominee the next President nominates, whoever that might be."
Sen. Chuck Grassley (R-Iowa), who chairs the Judiciary Committee, echoed McConnell's sentiments, saying the Senate should punt the nomination to 2017 because it would "get bogged down in politics" this year.
The best thing to do now, he said, is spend the year debating "the role of the Supreme Court in our constitutional system of government." (See here, kids.)
The reality is Republicans just don't want to let Obama fill the Supreme Court vacancy. They'd rather delay the process until 2017, when a Republican may be in the White House and can pick a nominee more to their liking.
But some rank-and-file Republicans say they're open to meeting with Garland, even as their leadership says no to moving forward.
Sens. Mark Kirk (Ill.), Kelly Ayotte (N.H.) and Rob Portman (Ohio), all of whom are in tight reelection campaigns, said they'd at least sit down with Garland, who is set to visit the Hill on Thursday.
Other Republicans like Sens. Susan Collins (Maine), Jeff Flake (Ariz.) and James Inhofe (Okla.) have said they'd be willing to meet with Garland, too.
"I look forward to sitting down with him," Collins told reporters. She said when she's met with nominees in the past, it's given her a "very good sense of their temperament, their intellect, their fidelity to the Constitution and rule of law."
The nomination is not a pleasant topic for some. Sen. Pat Toomey (R-Pa.), who is up for reelection and considered one of the GOP's most vulnerable legislators, seemed incredibly uncomfortable when asked about next steps on Garland. He gave this response, verbatim, when asked four different questions about possible action.
"We put out a statement this morning and I'm going to refer you to the statement," he said, walking hurriedly down a flight of stairs and eventually out the front door of the Capitol.
Of course, there were plenty of Republicans unwilling to weigh in. Sen. Joni Ernst (Iowa) and Bob Corker (Tenn.) said they didn't know anything about Garland. McConnell smiled in silence for several seconds when HuffPost asked what he thought about Garland. Asked how he felt about Garland, Sen. David Vitter (La.) said to call his office and ask his spokesman.
Sen. Richard Shelby (R-Ala.) said there was no point in meeting with a Supreme Court nominee that Republicans have already declared dead in the water. "Why would I want to waste my time or his?" he asked.
It would be unprecedented if Republicans prevent Garland from even getting hearings this year. For more than 40 years, the Senate has held confirmation votes on Supreme Court nominees an average of 70 days after their nomination. Sticking with that timeline, Grassley would be giving Garland a hearing in April and a vote on his nomination -- either to confirm him or reject him -- in late May. But for now, Grassley has said he won't hold any hearings.
Before You Go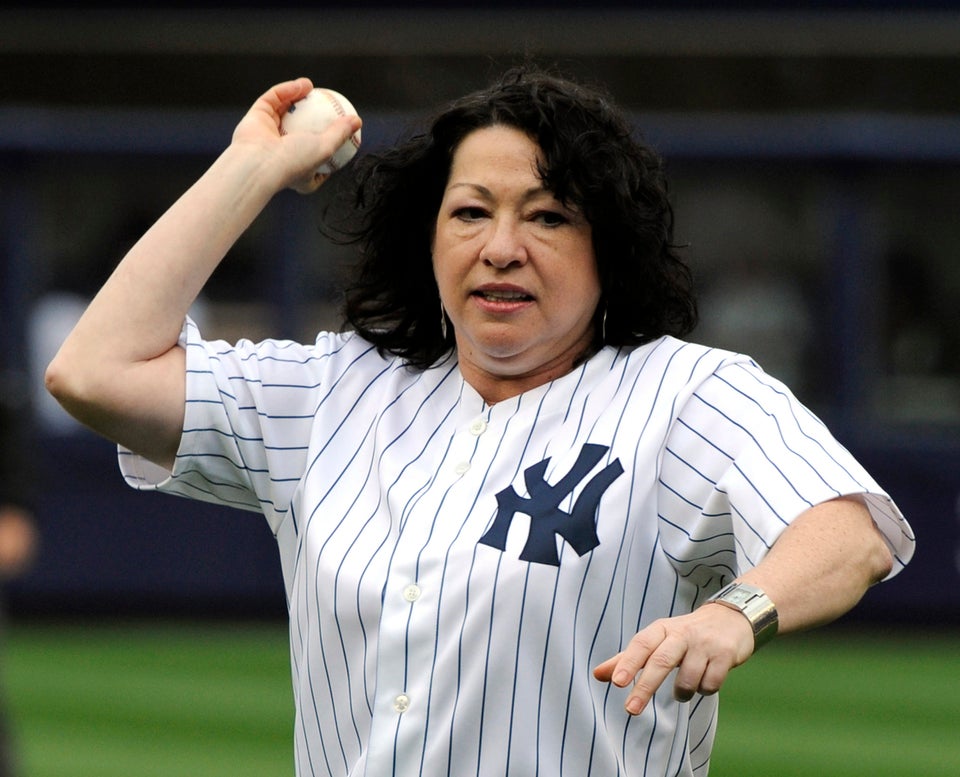 Supreme Court Justices Get Out Of The Office
Popular in the Community