President Barack Obama is stepping up his attack on Republican presidential nominee Mitt Romney's controversial 47 percent comments, taking his opponent to task over the issue in his first appearance on the stump since the video of Romney's remarks at a private fundraiser was uncovered earlier this week.
"I don't believe we can get very far with leaders who write off half the nation as a bunch of victims, who think that they're not interested in taking responsibility for their own lives," Obama said at a campaign rally in Woodbridge, Va.
"I don't see a lot of victims in this crowd today. I see a lot of hard-working Virginians," he added to loud cheers.
Just a day before, Obama knocked Romney for his remarks at a forum with Spanish-language news network Univision and looped them into the narrative of the GOP nominee being out of touch with the American people.
"When you express the attitude that half the country considers themselves victims and wants to be dependent on government, my thinking is that you haven't gotten around a lot," Obama said.
Jen Psaki, a spokeswoman for the Obama campaign, confirmed to reporters earlier this week that Romney's 47 percent comments would factor into their messaging moving forward.
Obama's speech on Friday made it clear that part of that messaging would include a more aggressive tone, suggesting to voters that Romney's comments are reflective of a larger perception that undermines the ability of half of the nation's constituents to work hard and succeed.

Before You Go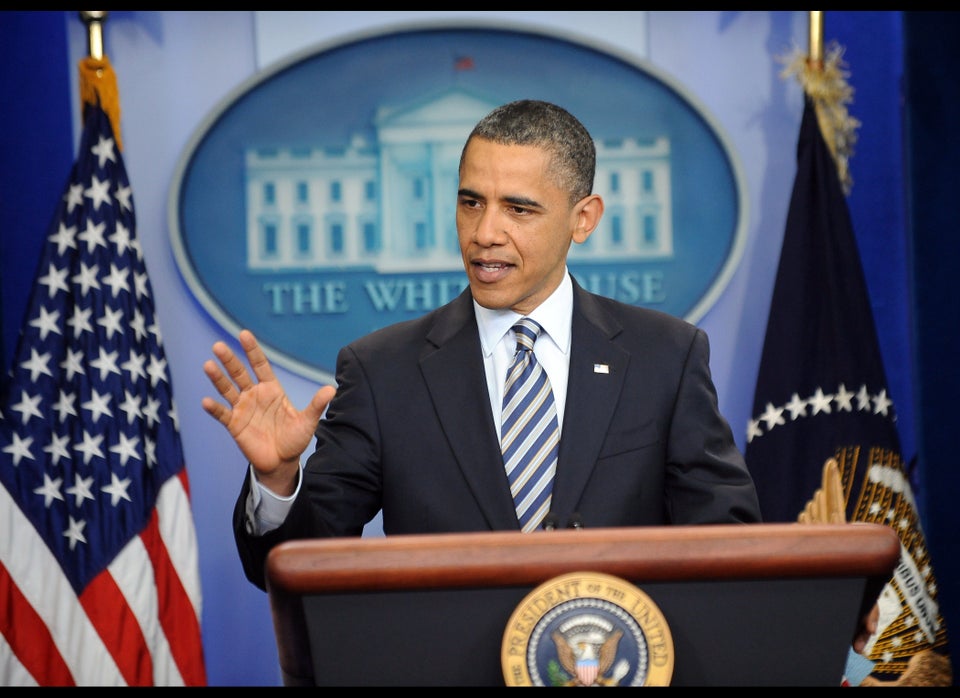 Barack Obama's Greatest Hits
Popular in the Community