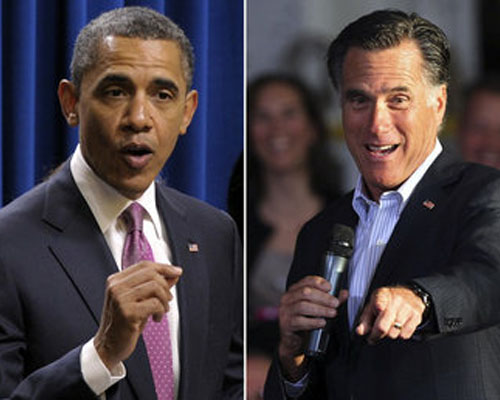 With about a month left until Election Day, Barack Obama and Mitt Romney are running out of time to share their vision for a fair, common sense immigration process. And really, haven't we been waiting long enough?
Both candidates have given primetime coverage to the issue. Florida Senator Marco Rubio -- who has ruffled some feathers by breaking with his party to support the DREAM Act -- introduced Romney at the Republican National Convention in August. And Obama invited San Antonio Mayor Julian Castro and activist Benita Veliz -- who made history as the first undocumented person to address a national convention -- to share the stage in Charlotte. Both men made stops in Miami for a forum hosted by Univision, where immigration dominated the conversation. Clearly, the issue looms large over this election. And clearly, the American public is hungry for change. So why are we still waiting to hear what they are going to do to support the millions of men, women and children who have made the United States their home?
We are living in a pivotal moment, one that is as perilous as it is promising. Record deportations continue to tear families apart. Laws like Arizona's SB1070 are still devastating the lives and livelihoods of immigrants and their communities. And Congress has shamefully punted -- once again -- on reauthorizing the Violence Against Women Act, leaving immigrant women more vulnerable to violence than ever.
And yet. Obama recently used his executive muscle to push through Deferred Action for Childhood Arrivals, which is serving as a lifeline for more than 1.7 million undocumented young people. Romney, while failing to commit to the policy specifics, has also expressed support for legislation resembling the DREAM Act. They have each paid considerable lip service to America's strength as a nation of immigrants. Both have run with a message of valuing families. So perhaps now, after years of stagnating policies that have left millions in limbo, we're ready to act. Maybe now our leadership is ready to live our country's core values and support policies that do the same. Policies that keep moms and dads together with their kids. Policies that help law enforcement make our communities safer. Policies that bolster our economy by supporting proven job creators. Policies that allow hard working people to come out of the shadows, to live freely and without fear in the country that they love.
Addressing audiences in Miami earlier this month, President Obama said, "You can't change Washington from inside, only from the outside." But I would argue that it has to be both. Change does come from outside Washington. Already, the American public has shown that they are willing to say, "I'm here" and stand in solidarity with immigrants -- their friends, family and neighbors. Everyday people across the country are using their voice and their vote to make the United States stronger for all of us -- whether you were born in Tijuana or Tuscaloosa.
But change must come from inside Washington, too. We need the leadership to match the courage and conviction of the American people. We need fair, common sense policies that respect the fundamental human rights of immigrants -- especially the immigrant women who are disproportionately impacted by our broken system. President Obama and Governor Romney, it's time to lead. The American people are waiting.
Calling all HuffPost superfans!
Sign up for membership to become a founding member and help shape HuffPost's next chapter