 WASHINGTON -- President Barack Obama's campaign on Thursday turned up the heat on Mitt Romney, pressuring him to do more than simply disagree with Indiana Senate candidate Richard Mourdock's comment Tuesday about abortion in the case of rape.
In the campaign's final days, the Obama campaign wants to hold Romney's feet to the fire to clarify his position about one of the most explosive topics in politics, with potentially significant impact on one of the most valuable voting blocs still up for grabs in key swing states: women.
Very early Thursday morning, the Obama campaign sent out a transcript of the president's answer to Jay Leno on Wednesday night, when Obama was asked by the late-night talk show host about Mourdock's remark at a debate this week.
"For politicians to want to intrude in this stuff, oftentimes without any information, is a huge problem. And this is obviously a part of what's at stake in this election," Obama said.
The Obama campaign's release questioned whether Romney would ask the Mourdock campaign to pull down a TV ad in which Romney endorses the Senate candidate, who is a Tea Party favorite.
Later Thursday morning, but still before dawn, the Obama campaign sent out a more aggressive release, this time accompanied by a web video pointing out that Romney's running mate, Rep. Paul Ryan (R-Wis.), also believes that abortion should be illegal in the case of rape. Ryan, since joining the ticket, has deferred to Romney's position, which is that there should be exceptions in the case of rape, incest or when the life of the mother is in danger.
The web video calls Mourdock and Ryan "extremists."
"Mitt Romney's solution to 'extremism' against women? Promote the extremists," the video says.
Mourdock on Tuesday night said: "The only exception I have to have an abortion is in the case of the life of the mother. I struggled with it myself for a long time, but I came to realize life is that gift from God. I think that even when life begins in that horrible situation of rape, that it is something that God intended to happen."
The next day Mourdock clarified his comment but did not apologize.
"God creates life, and that was my point," Mourdock said in a statement. "God does not want rape, and by no means was I suggesting that He does. Rape is a horrible thing, and for anyone to twist my words otherwise is absurd and sick."
The Romney campaign has said that Romney "disagrees with Richard Mourdock's comments, and they do not reflect his views." But they have not asked the Mourdock campaign to pull the ad with Romney's endorsement, and they have not rescinded Romney's endorsement of Mourdock.
Before You Go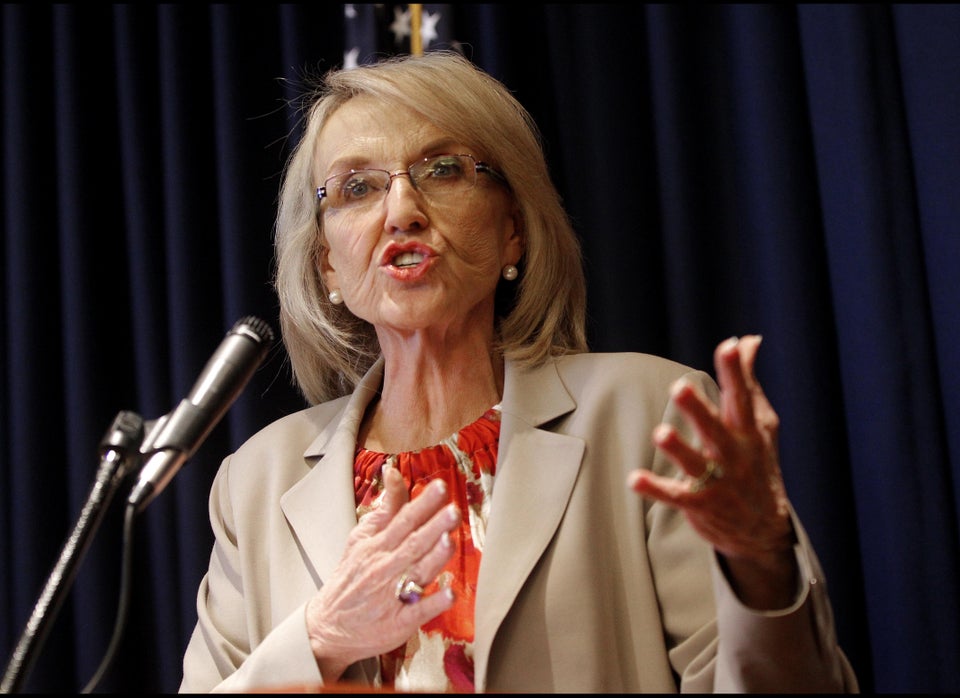 Political Reaction To Akin 'Rape' Comments
Popular in the Community