President Barack Obama's reelection campaign released a new Ohio-centric television ad Friday, touting his administration's bailout of the auto industry and juxtaposing it with Republican presidential nominee Mitt Romney's call for a managed bankruptcy.
The ad, titled "Made in Ohio," is a testament to the importance of the battleground state, which is considered a must-win on Nov. 6. Eighteen electoral votes are at stake, second only to Florida among swing states. Both Obama and Romney have designated significant time and resources to campaigning in Ohio, often delivering speeches geared toward the state's large manufacturing industry.
In line with the message delivered during numerous campaign stops in the Buckeye State, the new Obama ad continues to hone in on the auto rescue by featuring testimonials from Ohioans whose jobs it saved.
"Without President Obama's rescue of the auto industry, Ohio would have collapsed," says one man.
"Mitt Romney would have just let us go under -- just let them go ... bankrupt," adds another.
The ad includes footage of Romney -- who has been relentlessly attacked by Obama and his allies for opposing the auto bailout -- defending an op-ed he penned titled, "Let Detroit Go Bankrupt."
On Tuesday, the two candidates a sparred over the bailout during the second presidential debate, with Romney seeking to paint his position as similar to that of Obama's, when in reality there were substantial differences between their proposals for tackling the crisis.
Amanda Henneberg, a spokeswoman for the Romney campaign, issued the following statement in response to the ad:
This is a hypocritical ad designed to hide the President's failed record and lack of an agenda for a second term. Mitt Romney proposed the right course for the automakers – a structured bankruptcy process to allow them to emerge as sustainable and profitable enterprises. Mitt Romney has a plan to bring a real recovery that will create the environment for the auto industry to thrive.
Before You Go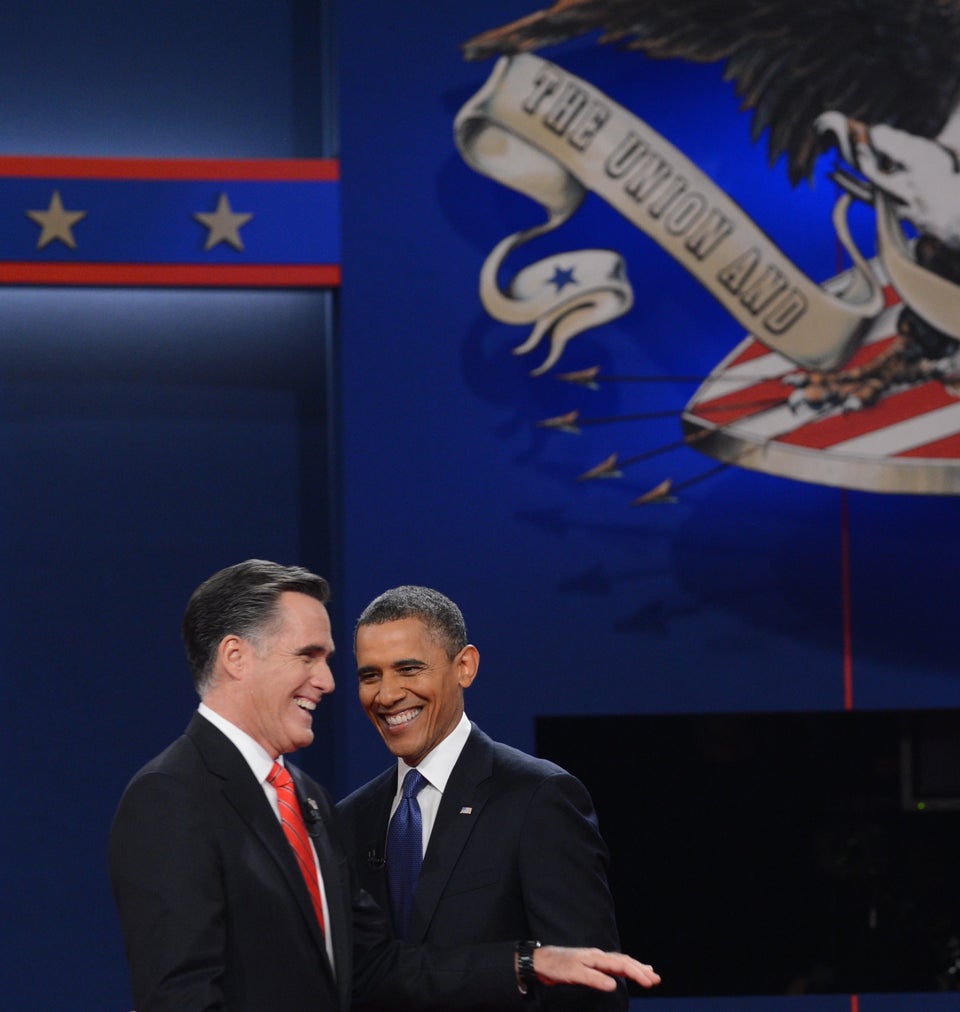 Presidential Debate
Popular in the Community