The poll, released Sunday afternoon, gives Obama a 50-to-47 edge among likely voters after the 3 percent of undecided voters are divided between the candidates. Pew splits up the undecided after looking at the split of the respondents who express a lean toward one candidate, as well as calculations that predict which way a truly undecided voter will fall on Tuesday.
Some voters, of course, have already cast their ballots -- about a third, with 48 percent picking Obama and 46 percent choosing Romney, according to Pew.
The president had trailed Romney narrowly in the Pew Research poll conducted after the first debate, and the two candidates were deadlocked early last week.
Romney continues to lead among men and among voters 65 and older, although his lead with the latter group slipped 10 points in the last week. The president has restored the gender gap among women -- he now leads 53 to 40 percent, a 6-point shift from last week. He also gained among moderates and with voters in the storm-battered Northeast.
Sunday's poll is Pew's first since the aftermath of Hurricane Sandy, and it supports findings elsewhere that Obama's handling of the crisis may have boosted his standing. Nearly seven in 10 likely voters, including 46 percent of Romney voters and 63 percent of swing voters, approved of the way Obama managed the crisis.
Perhaps the best news for Obama in the poll is the strength of his supporters' enthusiasm. Eight in 10 Obama supporters say they're voting for him rather than against Romney, while only 60 percent of Romney supporters say they're primarily voting for him rather than against Obama.
As Pew's analysis notes, "In past elections, dating to 1960, the candidate with the higher percentage of strong support has usually gone on to win the popular vote....And far more registered voters expect an Obama victory than a Romney victory on Nov. 6 (52% vs. 30%)."
There's at least one bright spot in the poll for Romney -- his supporters have a significant edge in engagement, as they have throughout the campaign. They report that they're more closely following the campaign and thinking about the election, and are "more committed to voting" than Obama voters, by margins of 6 to 8 points.
Like all polls, the Pew survey is subject to random variability and has a margin of error -- in this case, 2.2 percent -- but Pew has a record of making spot-on final election predictions. In 2004, its final survey found George W. Bush leading John Kerry, 51 to 48, identical to the actual popular vote totals. In 2008, Pew predicted a 52 to 46 percent win for Obama over John McCain. Obama won by 53 percent to McCain's 46 percent.
The survey was conducted using live phone calls to interview 2,709 likely voters between Oct. 31 and Nov. 3.
The HuffPost Pollster tracking model, based on all public polls and calucated before the Pew Research poll was released, currently puts Obama ahead nationally by a fraction of a point.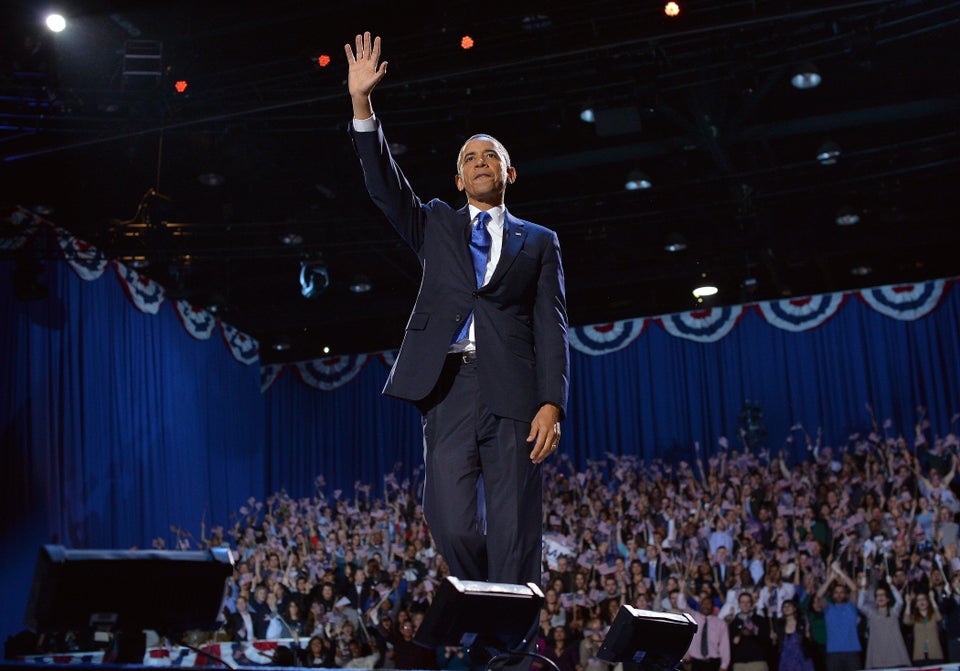 100 Years Of Election Night Winners