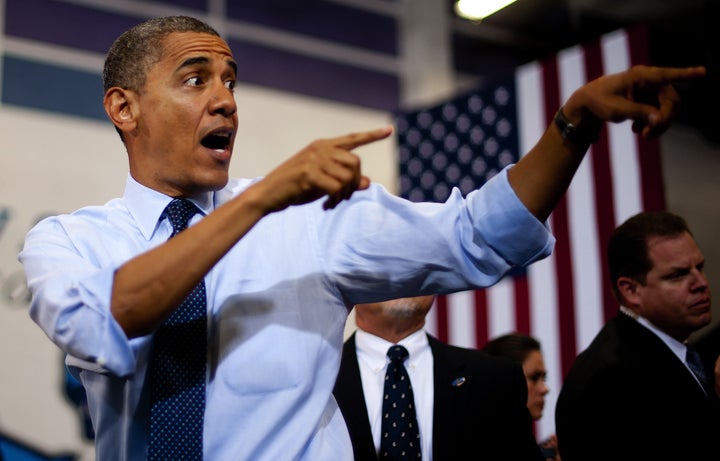 NORTH LAS VEGAS, Nev. -- President Barack Obama says Mitt Romney's spending cuts would cripple schools while his tax cuts shower more breaks on millionaires.
And he says Romney's running mate, Congressman Paul Ryan, has already helped thwart efforts to rehire teachers laid off during the recession.
In a rally at a high school in North Las Vegas, Nev., Obama said GOP stinginess on education is "unfair to our kids" and "foolish for our future."
Obama's remarks were interrupted briefly by heckling. When the shouting subsided, he told the crowd, "That young man probably needed a good teacher."
The president also touted Wednesday morning the importance of parents and teachers in a child's education.
"I'm a big believer that education starts at home. It starts with parents who are reading to their kids and turning off the TV sometimes instilling a lifelong love of learning," he said. "You can't replace that kind of attitude that you get at home, and so parents have to make sure that they're staying on top of their kids' educations."
"A good teacher can increase the lifetime income of a classroom by more than a quarter million dollars," he said. "A great teacher can change the trajectory of a child's life. They can offer an escape from poverty to a child who dreams beyond his or her circumstance."
Popular in the Community