"We stand ready to impose further sanctions," Obama said.
"We'll continue to make clear to Russia that further provocations will achieve nothing except to further isolate Russia," Obama added.
Obama said he would travel to Europe next week, and noted that Vice President Joe Biden leaves tonight for eastern Europe.
"Throughout this process, we're going to stand firm in our unwavering support for Ukraine," Obama said.
WASHINGTON (AP) — President Barack Obama says new U.S. sanctions imposed on Russian officials make it clear "that there are consequences for their actions" in Crimea and he's warning that the U.S. stands ready to impose further sanctions if necessary.
The president stressed that the government has the authority to go after officials in the Russian arms sector and those who support Russian cronies if the government doesn't pursue a diplomatic solution to the crisis in Ukraine.
Obama on Monday froze the U.S. assets of seven Russian officials for their support of Crimea's vote to secede from Ukraine in the most comprehensive sanctions against Russia since the end of the Cold War. The Treasury Department also is imposing sanctions on four Ukrainians involved in the separatist effort.
This post has been updated with more from the AP.
Before You Go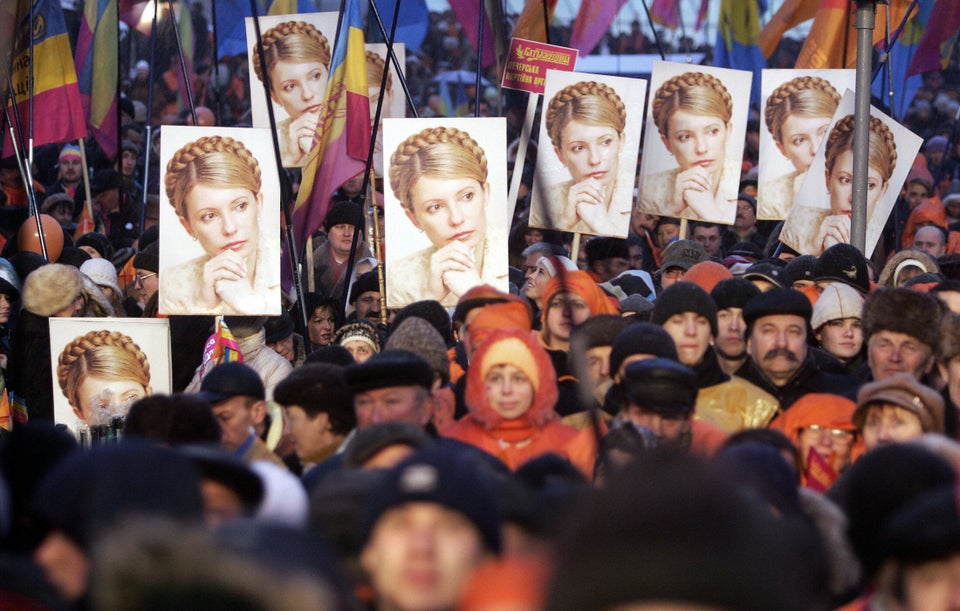 How Tensions In Ukraine Became So High
Popular in the Community