President Barack Obama praised the Supreme Court's decision to legalize gay marriage nationwide, calling it a "victory for America."
"Our nation was founded on a bedrock principle: that we are all created equal," Obama said in a statement Friday in the White House Rose Garden.
"Sometimes there are days like this, when that slow, steady effort is rewarded with justice that arrives like a thunderbolt," he continued. "This morning, the Supreme Court recognized that the constitution guarantees marriage equality. In doing so they have reaffirmed that all Americans are entitled to equal protection of the law, that all people should be treated equally regardless of who they are or who they love."
"This ruling is a victory for America," he said. "This decision affirms what millions of Americans already believe in their hearts. When all Americans are treated as equal, we are all more free."
Obama noted how quickly the tide of public opinion turned on the issue, saying it should come as an inspiration for more social change.
"Shifts in hearts and minds is possible," he said. "And those who have come so far on their journey to equality have a responsibility to reach back and help others join them. Because for all our differences we are all one people, stronger together than we could ever be alone."
He also praised the court for ending the "patchwork" system of marriage equality laws across the country.
"Today we can say in no uncertain terms that we've made our union a little more perfect," he said. "America should be very proud."

Earlier, Obama tweeted praise from his official account:
In a 5-4 decision handed down Friday, the court ruled it is legal for all Americans to marry regardless of their sexual orientation. The historic ruling, which comes as public support for recognizing same-sex unions is at a record high, says that under the Fourteenth Amendment, states must issue marriage licenses to gay couples and recognize same-sex marriages performed in other states.
Obama, who has publicly supported gay marriage since 2012, said earlier this year he hoped the Supreme Court would legalize same-sex unions.
"It's time to recognize that under the equal protection clause of the United States Constitution, same-sex couples should have the same rights as anybody else," he said in February.
Support HuffPost
The Stakes Have Never Been Higher
Before You Go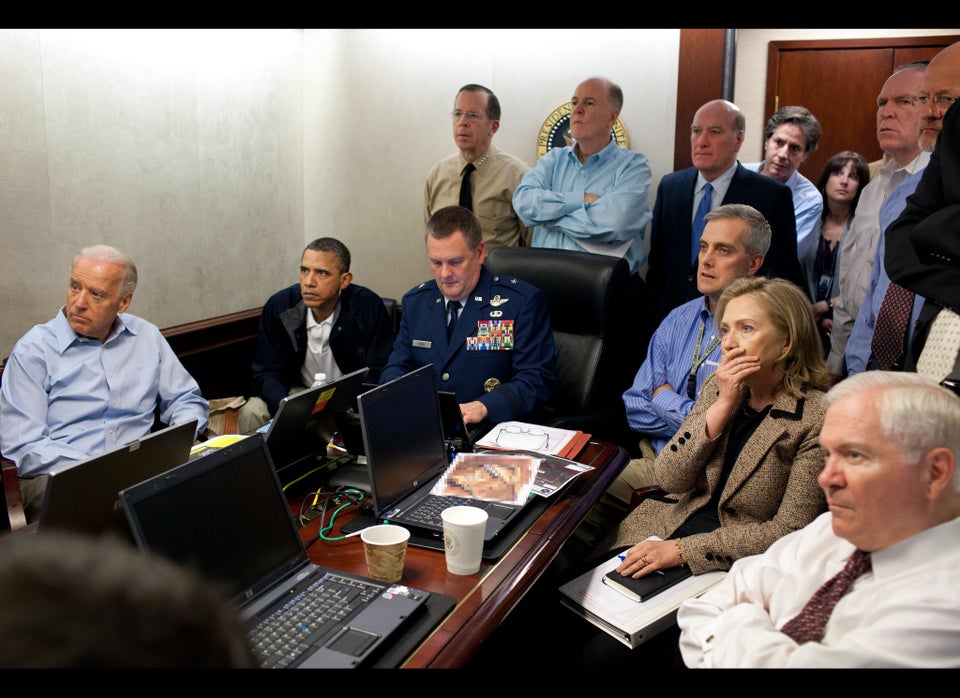 Most Iconic Photos Of Obama's First Term
Popular in the Community