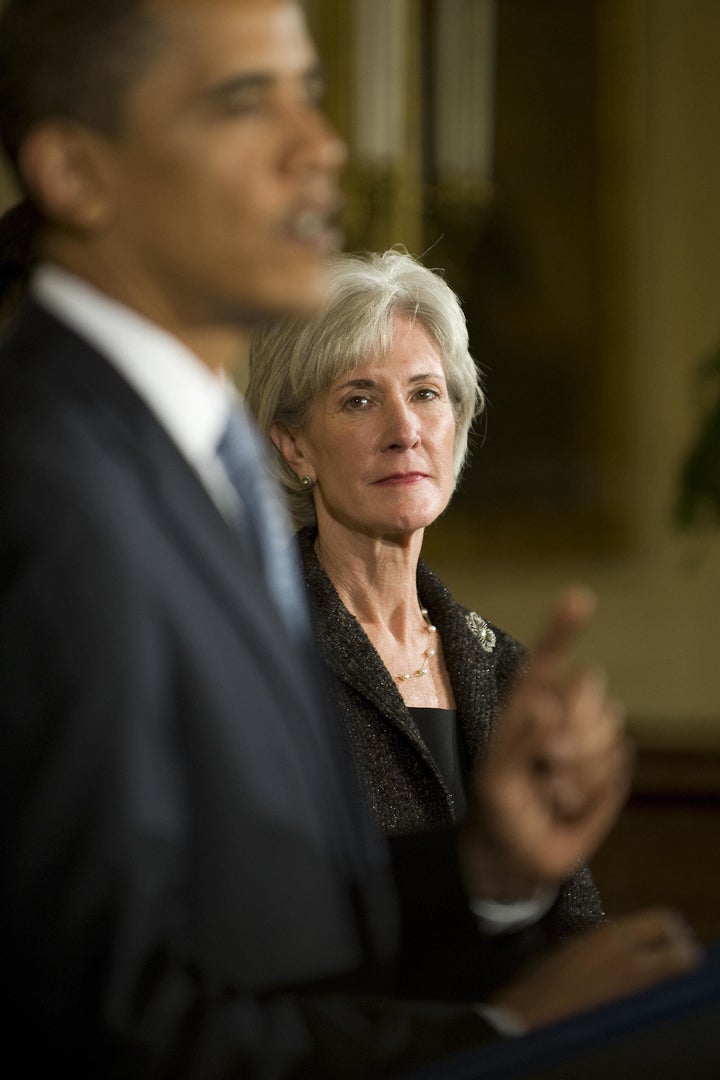 WASHINGTON -- President Barack Obama threw his support behind Health and Human Services Secretary Kathleen Sebelius on Thursday regarding her controversial decision to prevent the morning-after pill from being made available over the counter.
Still, he emphasized he had nothing to do with it.
"With respect to Plan B, I did not get involved in the process," Obama told reporters during a White House briefing. "This was a decision that was made by Kathleen Sebelius."
Sebelius rattled women's health advocates on Wednesday when, in an unprecedented move, she invoked her authority to veto a plan by the Food and Drug Administration to make Plan B One Step, commonly referred to as the morning-after pill, available over the counter without age restrictions. She reasoned that adolescent girls may not have the behavioral maturity to understand how to use the pill. For now, Plan B remains behind the pharmacy counter and available without a prescription only to women 17 and older.
Obama said that as a father of two daughters, he thinks the government should "apply some common sense" to rules governing over-the-counter medicine. He said he understood Sebelius' concern about letting medication with potentially adverse side effects be available to 10-year-old girls "alongside bubble gum or batteries" at drugs stores.
"I think most parents would probably feel the same way," he said. Asked point blank if he supports Sebelius' decision, Obama said, "I do."
White House spokesman Jay Carney later batted away questions about the White House possibly influencing Sebelius' decision on the matter, for political reasons.
"The implication in your question is that Kathleen Sebelius doesn't support this decision," Carney told a reporter. "I think you ought to ask her because she does, and she made it."
Popular in the Community