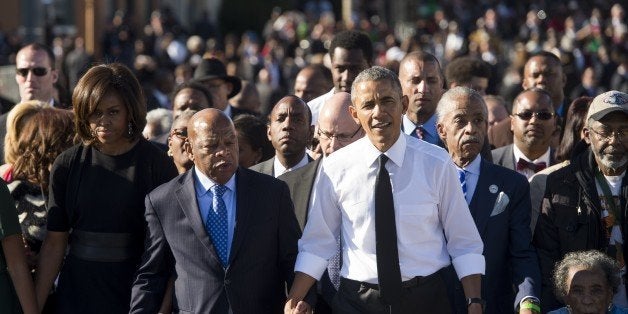 President Barack Obama and the First Family led the way across the Edmund Pettus Bridge in Selma, Alabama, on Saturday as they reenacted the iconic march that took place at the same location fifty years ago.
A large delegation marched behind in an act commemorating the historic civil rights moment by following in the same footsteps as those who risked their lives to march just decades before in what came to be known as "Blood Sunday."
"We gather here to honor the courage of ordinary Americans willing to endure billy clubs and the chastening rod, tear gas and the trampling hoof; men and women who despite the gush of blood and splintered bone would stay true to their North Star and keep marching toward justice," Obama said in his speech.
"We come to Selma to be renewed. We come to be inspired. We come to be reminded that we must do the work that justice and equality calls us to do," he said.
"There's still work left to be done," he said in his speech. "Get out there and push and pull until we redeem the soul of America."

Before You Go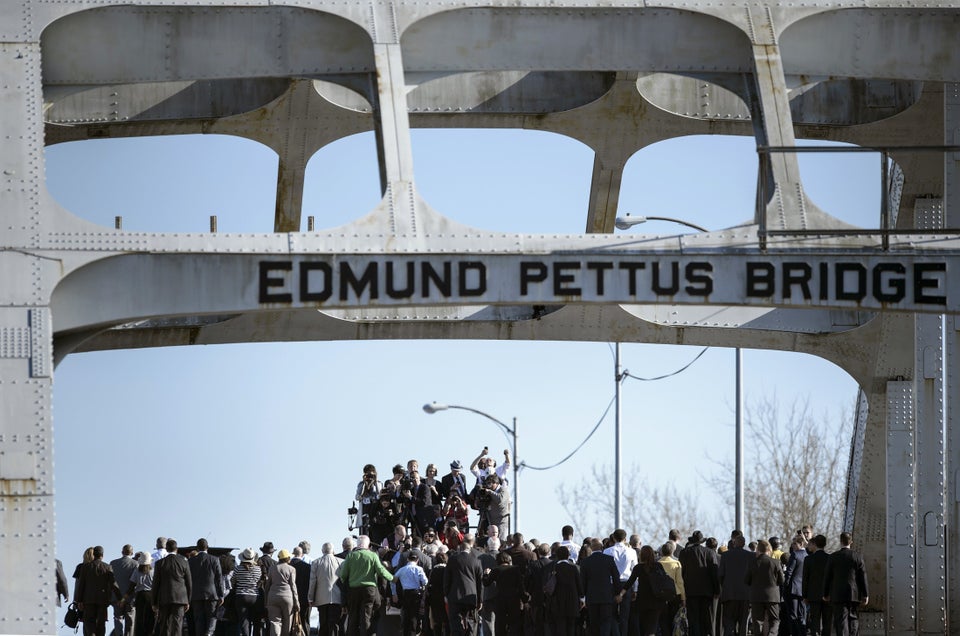 President Obama Honors 50th Selma Anniversary
Popular in the Community