White House press secretary Jay Carney said Wednesday that President Barack Obama is pleased with the deal on the government shutdown and debt ceiling unveiled by Senate Majority Leader Harry Reid (D-Nev.) and Senate Minority Leader Mitch McConnell (R-Ky.)
"The president applauds Leader Reid and Minority Leader McConnell for working together to forge this compromise and encourages the Congress to act swiftly to end this shutdown and protect the full faith and credit of the United States of America," Carney said during a White House press briefing.
The deal, unveiled on the Senate floor earlier Wednesday, would fund the government through January 15 and raise the debt ceiling through February 7.
"The compromise we reached will provide our economy with the stability it desperately needs," Reid said of the agreement.
Before You Go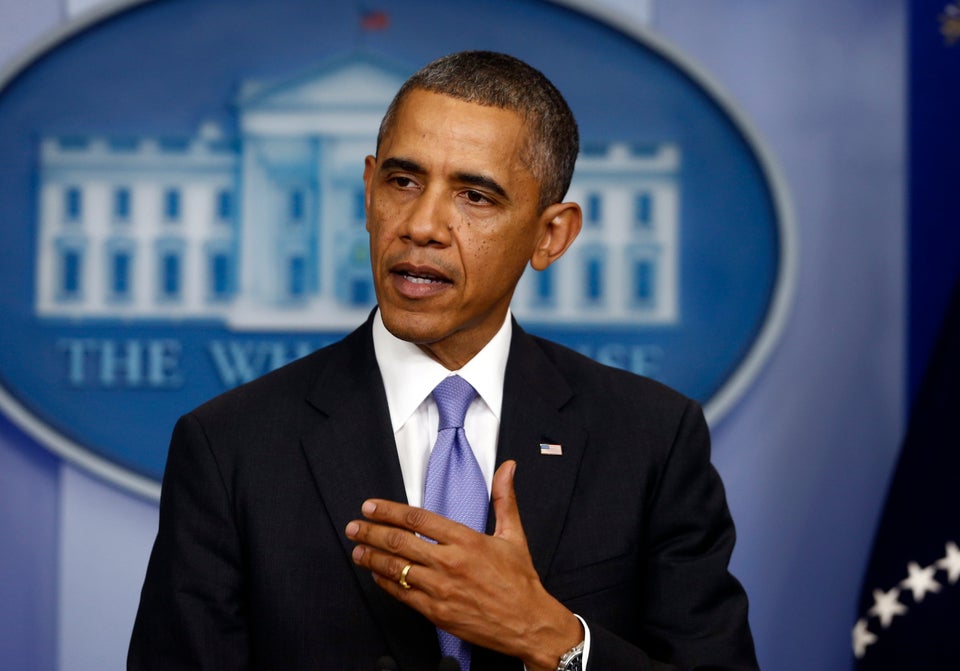 Obama's Government Shutdown Stares
Popular in the Community