WASHINGTON -- President Barack Obama met with Senate Democrats at the White House on Wednesday, urging senators to oppose new sanctions against Iran, according to people at the meeting.
The president warned that new sanctions could derail the fragile nuclear talks, Senate aides briefed on the meeting said. Obama "made a really strong case for his position on Iran" in the hopes of giving "pause to anyone who wanted a vote while negotiations were ongoing," one of the aides said. After Obama made the case against sanctions, not a single supporter argued the opposite case, sources said.
Sanctions, included in a bill pushed by Sens. Robert Menendez (D-N.J.) and Mark Kirk (R-Ill.), would go into effect if Iran fails to meet certain conditions related to its nuclear program. Sen. Jeff Merkley (D-Ore.) said the president insisted that senators "seize this opportunity" to continue negotiations with Iran, before resorting to sanctions.
"If Iran isn't willing in the end to make the decisions that are necessary to make it work, he'll be ready to sign the bill to tighten those sanctions," Merkley told The Associated Press. "But we've got to give this six months."
Rep. Debbie Wasserman Schultz (D-Fla.) met with House Democrats at the White House on Tuesday with a similar goal. A firm proponent of previous sanctions against Iran, Schultz insisted any new restrictions may jeopardize the fragile nuclear negotiations between the U.S., Iran and other nations.
"As her record reflects, she has always been and remains a staunch proponent of stricter sanctions against Iran as a deterrent to their nuclear weapons ambitions," Mara Sloan, Wasserman Schultz's spokeswoman, said in a statement following Tuesday's meeting. "Wasserman Schultz will continue working with her colleagues and the Administration to ensure that Iran will never achieve that goal."
During the Wednesday meeting with Senate Democrats, Obama also discussed his agenda for the year.
Obama "talked about how Democrats can win in 2014, and the issues to push -- minimum wage, education, immigration," a Senate source told HuffPost.
Ryan Grim and Sam Stein contributed reporting.
Before You Go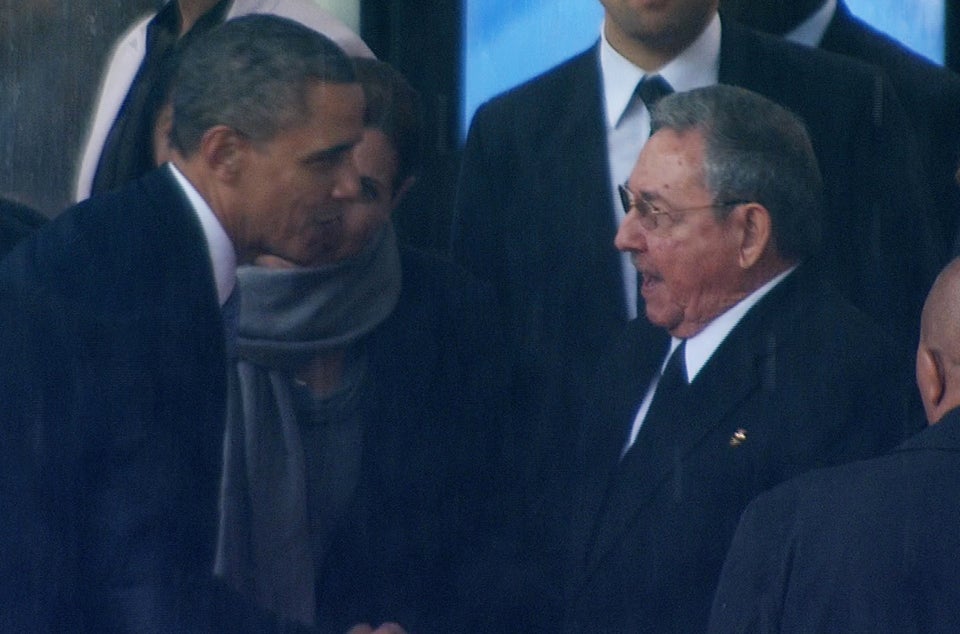 Obama's Handshakes Around The World
Popular in the Community