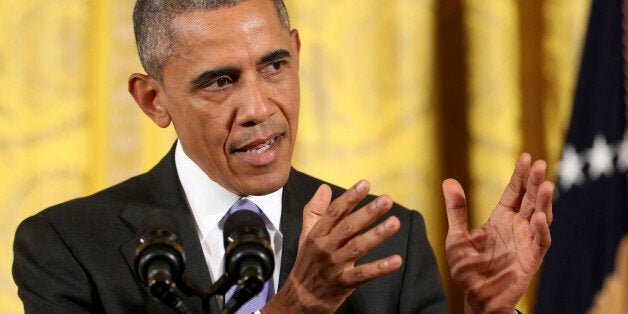 President Obama's arrival in Kenya will trigger a rapturous welcome from an enthusiastic public, proud that one of their own is returning as President of the United States and eager to identify with his success and to hear his advice for their country. Well, maybe. During the last few weeks I've been listening to human rights activists in Kenya tell me about what they want to see and hear from the president during his visit. Many caution that President Obama shouldn't take Kenyans' affection for granted. He needs to earn a returning hero status by visiting his family's home at Kogele early in his trip--something apparently not in his schedule--and by avoiding a "preachy" tone in his public remarks. Some harbor resentment that Obama hasn't returned to the land of his father's birth since he was elected president. There's also grumbling that Nairobi's mobile phone network will be suspended for the days he is in the capital, resulting in massive inconvenience across the city. But despite these sentiments there is real excitement about his arrival. At the same time, Obama can't afford to get the tone wrong by taking public affection for granted, or by adopting a superior tone about corruption, police abuse, or fighting terrorism. These are certainly areas civil society leaders hope he will address, but Kenya's government officials and public are more than aware of the U.S. record on Guantanamo, CIA torture, and police killings. U.S. Ambassador to Kenya Robert Godec has adopted the right tone in addressing Kenyan human rights violations--pointing out that America too struggles with many of the same issues and doesn't have all the answers. His commendable lack of finger wagging is the posture Obama should adopt to talk about sensitive issues in Kenya. Perhaps the trickiest area for Obama to navigate is how to talk about the human rights of LGBT people. Leading clergy and politicians have already made this an electric issue in the local media, and some activists said they hoped Obama wouldn't say the magic letters publicly, as it might trigger attacks against LGBT people. Their fears are real--but the discussion is already under way, and Obama shouldn't duck the subject. He should join it candidly, noting the United States' long and imperfect path to progress, and refer to last year's African Commission resolution in support of the rights of LGBT people. While Obama should watch his tone, Kenya's troubles shouldn't be minimized. Its civil society is under fierce attack from its government. Its refugee and Muslim communities are scapegoated for terrorist attacks. Its LGBT people are at serious risk. And its security forces are chronically undermined by corruption. There are some positives--parts of the judiciary remain defiantly independent and the country's 2010 constitution offers a detailed framework for human rights progress. Obama should invoke his Kenyan heritage while telling it like it is, with humility, but without shirking the tough messages he needs to deliver. He needs to tell the Kenyan government that terrorism can't be beaten by attacking human rights defenders and others who peacefully dissent, nor by counterproductive policing that alienates much of the public, but with an inclusive approach to countering extremism that relies on security forces respecting human rights. He should mention publicly the names of civil society organizations under attack by the Kenyan government--including Muslims for Human Rights and Haki Africa--and meet with human rights activists at risk. He should tell Kenyan leaders that violating human rights and suppressing legitimate dissent risks fomenting the very extremism that they have committed to combat. These are messages Obama can deliver effectively, if he gets the tone right. As prominent Human Rights Defender Boniface Mwangi said, Obama "owes this country love because his father is from here, and in love you have to tell the truth."
REAL LIFE. REAL NEWS. REAL VOICES.
Help us tell more of the stories that matter from voices that too often remain unheard.