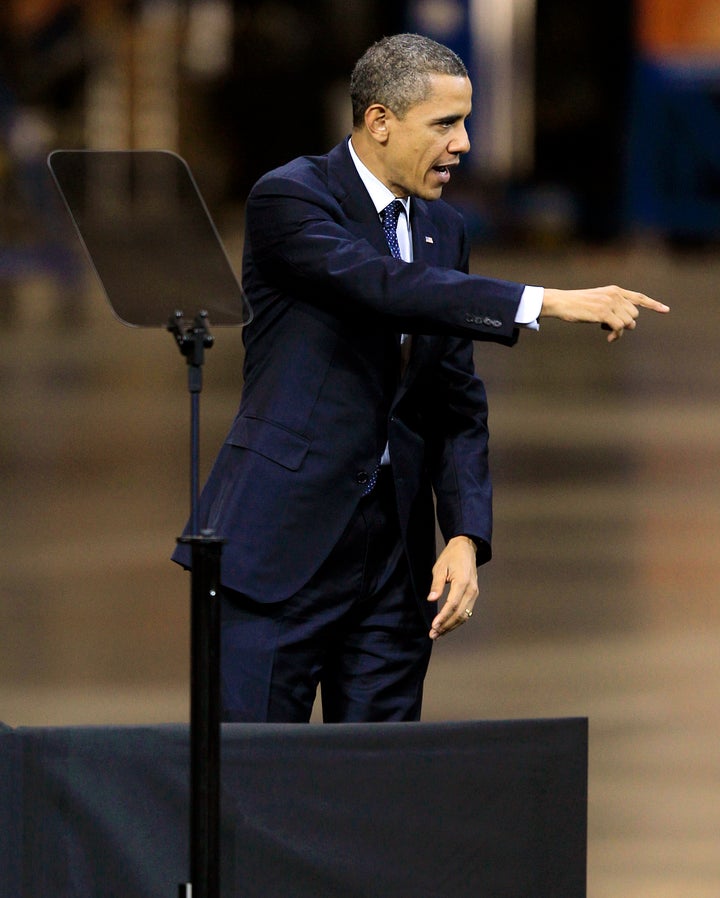 President Barack Obama told labor leaders that Fox News had convinced voters he was a Muslim, according to a new book that will be released Tuesday.
"Showdown: The Inside Story of How Obama Fought Back Against Boehner, Cantor, and the Tea Party," by journalist David Corn, recounts a private meeting where Obama reportedly detailed his frustration with the outlet.
Corn writes that after the midterm elections, Obama told labor leaders in December 2010 that he held Fox partly responsible for him "losing white males."

"…Fed by Fox News, they hear Obama is a Muslim 24/7, and it begins to seep in…The Republicans have been at this for 40 years. They have new resources, but the strategy is old," Corn recounted Obama as saying.

Obama has taken on Fox publicly as well. Last week, he took a swipe at Fox correspondent Ed Henry over a question on gas prices, and asked last year what he thought about Fox, the president told Rolling Stone, "The golden age of an objective press was a pretty narrow span of time in our history. Before that, you had folks like Hearst who used their newspapers very intentionally to promote their viewpoints. I think Fox is part of that tradition -- it is part of the tradition that has a very clear, undeniable point of view. It's a point of view that I disagree with. It's a point of view that I think is ultimately destructive for the long-term growth of a country that has a vibrant middle class and is competitive in the world. But as an economic enterprise, it's been wildly successful. And I suspect that if you ask Mr. Murdoch what his number-one concern is, it's that Fox is very successful."
Obama's communications director, Anita Dunn, engaged in even harsher criticism, saying in 2010, "The reality of it is that Fox News often operates almost as either the research arm or the communications arm of the Republican Party."
UPDATED: Fox News' Bret Baier responded to the claim, saying on air Monday, "For the record, we found no examples of a host saying President Obama is a Muslim."
Calling all HuffPost superfans!
Sign up for membership to become a founding member and help shape HuffPost's next chapter
BEFORE YOU GO