WASHINGTON — Students heading back to college this fall will save thousands in interest charges on their loans after they graduate once President Barack Obama signs into law a rare bipartisan compromise.
The president was scheduled to sign the deal Friday at the White House, ending a frenzied summer of negotiations to restore lower interest rates before millions of college students moved back into the dorms. About 11 million students this year are expected to have lower interest rates, saving the average undergraduate $1,500 on interest charges on this year's loans.
The legislation links student loan interest rates to the financial markets. It offers lower rates this fall because the government can borrow money cheaply at this time. If the economy improves in the coming years as expected, it will become more costly for the government to borrow money and that cost would be passed on to students.
Rates on new subsidized Stafford loans doubled to 6.8 percent July 1 because Congress could not agree on a way to keep them at the previous 3.4 percent rate. Without congressional and presidential action, rates would have stayed at 6.8 percent – a reality most lawmakers called unacceptable.
The compromise that came together is a good deal for all students through the 2015 academic year. After that, interest rates are expected to climb above where they were when students left campus in the spring, if congressional estimates prove correct for 10-year Treasury notes.
Undergraduates this fall would borrow at a 3.9 percent interest rate for subsidized and unsubsidized loans. Graduate students would have access to loans at 5.4 percent, and parents would borrow at 6.4 percent. The rates would be locked in for that year's loan, but each year's loan could be more expensive than the last.
Interest rates would not top 8.25 percent for undergraduates. Graduate students would not pay rates higher than 9.5 percent, and parents' rates would top out at 10.5 percent. Using Congressional Budget Office estimates, rates would not reach those limits in the next 10 years.
Even as they passed the bill, officials were already talking about a broader approach to curbing fast-climbing costs and perhaps scrap the deal when they take up a rewrite of the Higher Education Act this fall. As a condition of his support, Sen. Tom Harkin, D-Iowa, chairman of the Senate Health, Education, Labor and Pensions Committee, won a Government Accountability Office report on the costs of colleges. That document was expected to come in December.
"Even with this important bill signed into law, much work remains to ensure college stays within reach for middle-class families and those striving to get into the middle class," White House spokesman Jay Carney said Thursday.
But for now, interest payments for tuition, housing and books would be less expensive.
In all, some 18 million loans will be covered by the legislation, totaling about $106 billion this fall.
The Congressional Budget Office estimated the bill would reduce the deficit by $715 million over the next decade. During that same time, federal loans would be a $1.4 trillion program.
Follow Philip Elliott on Twitter: http://www.twitter.com/philip_elliott

Before You Go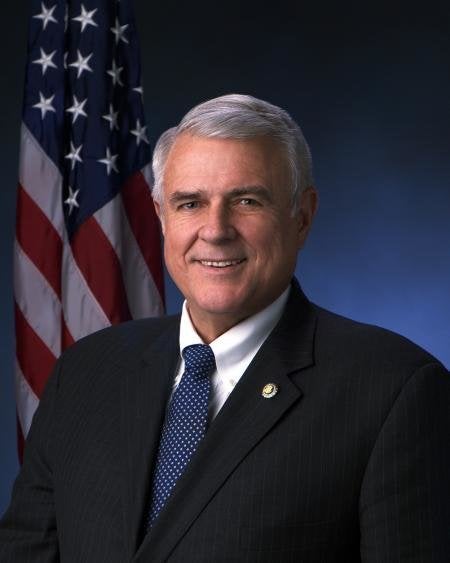 The 10 Members Of Congress Who Owe The Most In Student Debt As Of 2011 (Plus A Few More)
Popular in the Community