The White House released a photo of President Obama skeet shooting on Saturday, following a wave of skepticism about Obama's claim that he participates in the sport "all the time."
The photo, taken on August 4, 2012, shows Obama shooting clay targets at Camp David, the presidential retreat in Maryland.
"If he is a skeet shooter, why have we not heard of this? Why have we not seen photos?" Rep. Marsha Blackburn (R-Tenn.) said earlier this week. "I think he should invite me to Camp David, and I'll go skeet shooting with him. And I bet I'll beat him."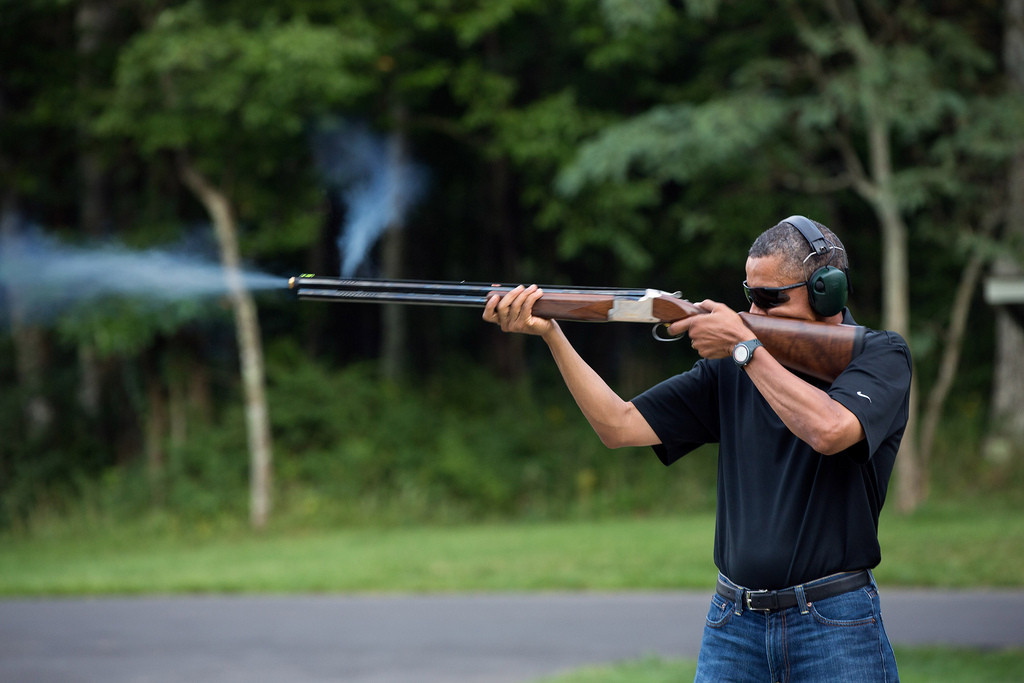 Before You Go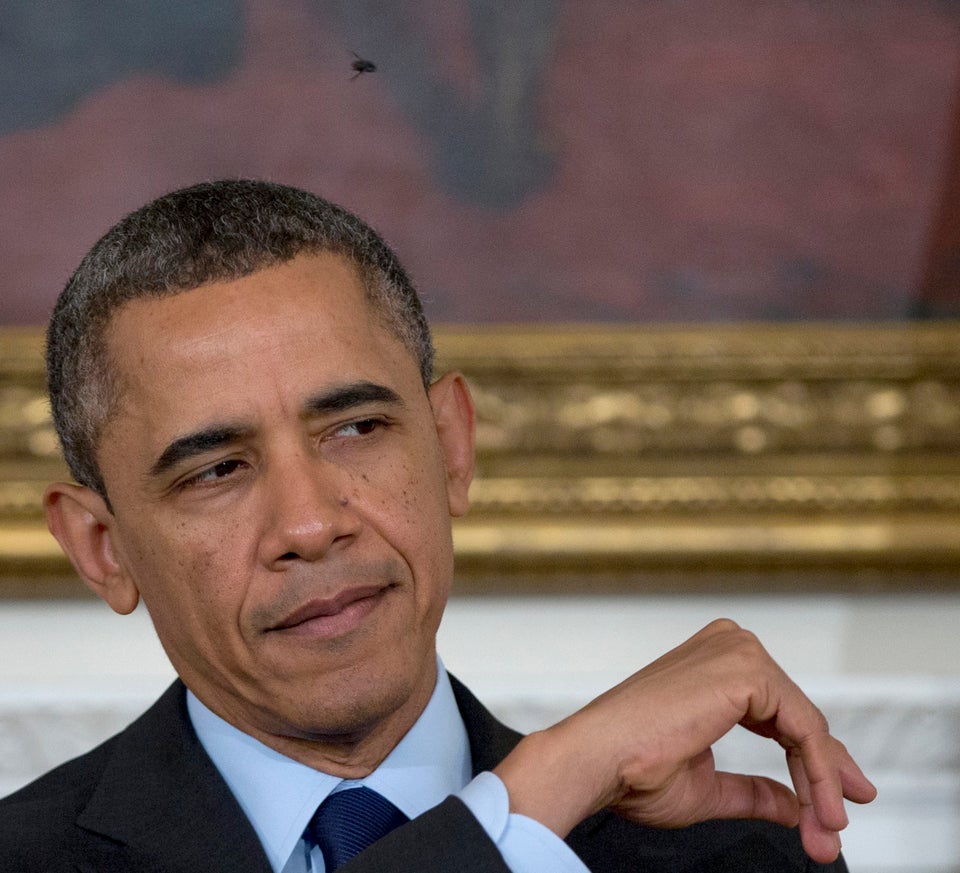 Obama Vs. The Fly
Popular in the Community