The ancestry website Ancestry.com revealed an interesting new wrinkle Monday into President Barack Obama's roots, announcing that he is a descendant of the first African documented slave.
The connection comes from the lineage of his Caucasian mother from Kansas.
Obama's ancestor, John Punch, came to Virginia sometime before 1640 as a slave. That year, he was captured in Maryland trying to escape, and brought back to Virginia where a court ordered him into permanent slavery. Punch had children with a white woman who passed her "free "status along to their offspring, who later became successful landowners.
The site points out that Punch and Bunch are the only ones with similar surnames out of fewer than 100 people in Virginia. Despite the difference in surname, researchers note that there was no standardized spelling of names during that period. The children of John Bunch III, who was born between 1680-1685, freely married into white families.
Elizabeth Shown Mills, a genealogist who reviewed the site's findings, said tracing of the Y-chromosome to African origin is "indisputable."
"Genealogical research on individuals who lived hundreds of years ago can never definitively prove that one man fathered another, but this research meets the highest standards and can be offered with confidence," she said.
Obama's mother, who was white, was born in Kansas and his father was from Kenya; Obama was also raised in part by his mother's parents. He grew up in Hawaii and Indonesia.
"John Punch was more than likely the genesis of legalized slavery in America. But after centuries of suffering, the Civil War, and decades of civil rights efforts, his 11th great-grandson became the leader of the free world and the ultimate realization of the American Dream," said Ancestry.com genealogist Joseph Shumway.
Before You Go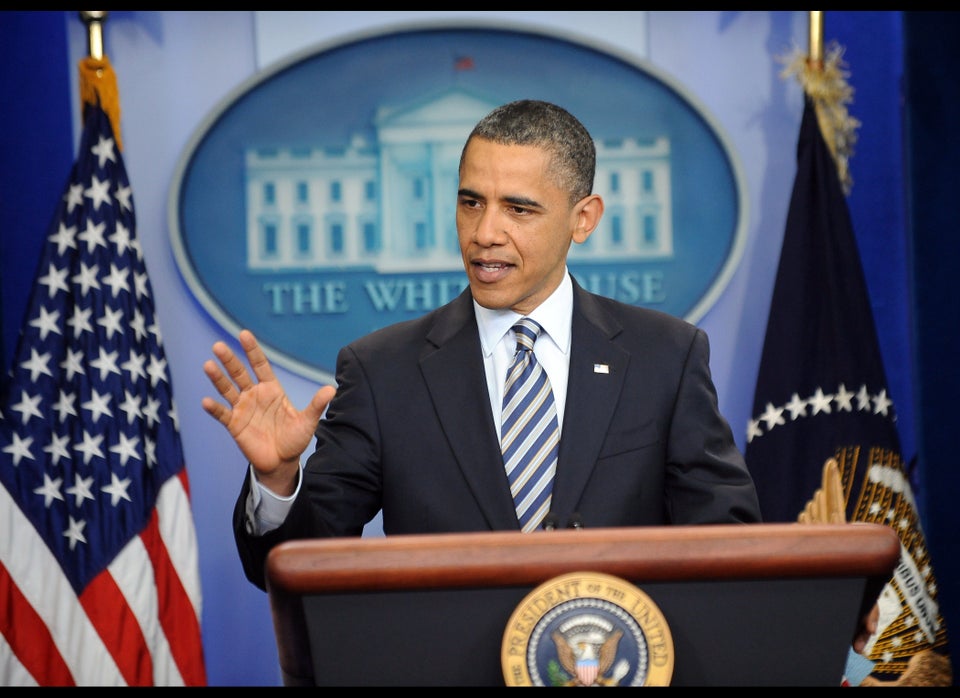 Barack Obama's Greatest Hits
Popular in the Community