Some people are creeped out by clowns, but Barack Obama gets the willies from snowmen.
The White House staff used that information to play a devilish prank on the president last week.
"There's a whole kind of Chucky element to them," he said, referring to the popular horror film character. "They're a little creepy."
First lady Michelle Obama then joked about putting one of the snowmen in their bedroom, to which the president replied, "I would move. If I see one of those snowmen in my bedroom, I'm moving."
That hasn't happened, but the comment did inspire the White House staff to see just how creeped out Obama was by those snowmen.
Staffers noticed there was a family of snowmen in the Rose Garden near the Oval Office.
"Then we realized the snowmen were too heavy to easily lift," Souza wrote on Instagram. "But finally this morning before the President came to the office, some helpful staff ― I won't say who ― moved all the snowmen so each one was peeking through a different window into the Oval. This photo was taken this afternoon as the President signed end-of-the-year bills."
Once Obama realized the moves pulled by his staff, he got in on the fun.
The prank was meant in good humor, but some Twitter users wondered if Obama might really be stalked by creepy people from cold-weather climates.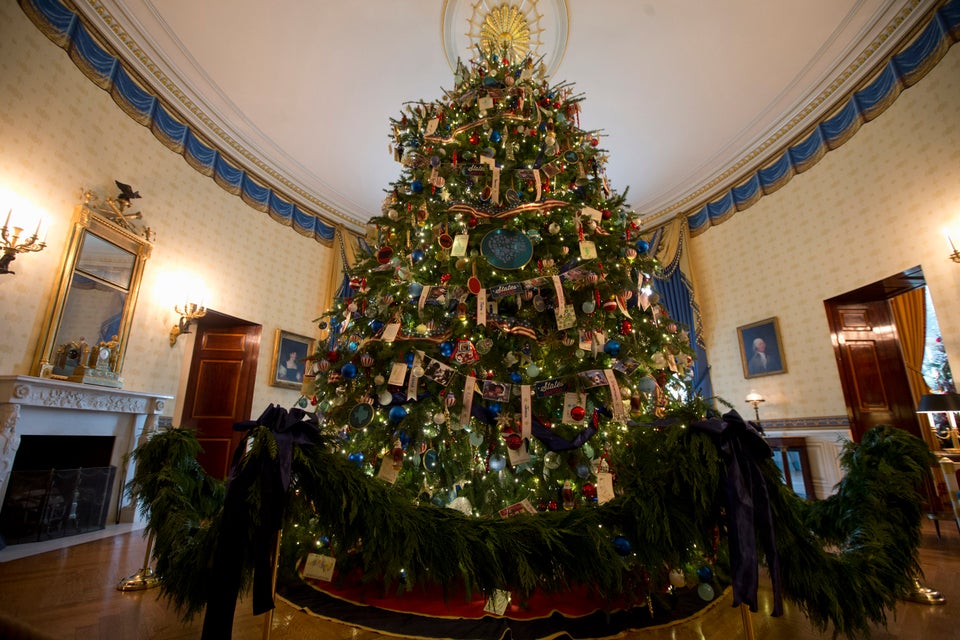 White House Christmas Trees
Popular in the Community