WASHINGTON -- President Barack Obama, with his latest fiscal cliff offer, proposes extending the Bush tax cuts for everyone earning less than $400,000 a year, and paying for it by increasing taxes on the middle class and cutting Social Security and Medicare.
Obama's offer would allow the payroll tax holiday to expire, meaning middle class workers will see smaller paychecks in 2013. Economists have warned that the recovery is too fragile to risk a broad tax hike on workers. It would also gradually reduce Social Security, pension and disability benefits seniors are due to receive, taking a small bite up front, but building up to much larger cuts over time.
Obama's concession to Republicans is opposed by a majority of Americans, according to a HuffPost/YouGov poll. Fifty-two percent of survey respondents said the payroll tax cut should be extended to avoid raising taxes on the middle class, while 22 percent said that it should be allowed to expire to help pay down the debt. Extending the payroll tax cut received bipartisan support: 64 percent of Democrats and 57 percent of Republicans in the survey said they supported the extension.
MoveOn.org, the largest online progressive organization in Washington, reacted angrily Monday night to reports that Obama was softening. The group's quick reaction to a possible deal that has yet to be announced publicly shows there will be fierce opposition to cuts that hit Social Security, Medicare or Medicaid beneficiaries.
One top GOP aide predicted a deal, within the next day, that House Republicans would have no choice but to accept. A second said that many details still needed to be filled in, and that the president was dug in at $1.2 trillion in revenue, more than Republicans wanted.
Obama, according to Senate Majority Leader Harry Reid (D-Nev.), had previously told fiscal cliff negotiators that "Social Security is not going to be part of this." That turned out to be a false assertion, given Monday's offer to target the elderly. The proposed Social Security reform is known as "chained CPI" and is an alternate measure of inflation that accounts for the way consumers react to higher prices by switching to similar products that are less costly. Or, as the Bureau of Labor Statistics put it, "If the price of pork increases while the price of beef does not, consumers might shift away from pork to beef."
The chained CPI proposal is unpopular across the political spectrum. Fifty-six percent of Republicans, along with 67 percent of Democrats and 46 percent of independents, said they thought the proposal was a bad idea. Older Americans were most likely to oppose the measure, with 77 percent of those age 65 and older saying that the proposal was a bad idea. Adults under 30 were the least likely to have an opinion: 50 percent said they weren't sure whether the proposal was a good or bad idea, while 21 percent said it was a good idea and 29 percent said it was a bad idea.
Justin Ruben, head of MoveOn.org, said in a statement that the group's members agree. "MoveOn members overwhelmingly oppose cuts to Social Security, Medicare, and Medicaid benefits, and they've made clear that they would see any fiscal agreement that cuts such benefits as a betrayal that sells out working and middle class families -- whether the cuts come via a chained CPI, increased Medicare eligibility age, or in some other form," Ruben said.
Ruben said that his organization would encourage Democrats to block such a bargain. "If such a deal were proposed by the president and speaker, MoveOn members would expect every Senate and House Democrat to do everything in their power to block it," Ruben said. "Senate Majority Leader Reid would play a crucial role, as MoveOn members would count on him and other senators to remain true to their repeated promises to keep Social Security benefits off the table."
Reid has indeed been adamant. "I have made it very clear, I have told anyone that will listen -- including everyone in the White House, including the president -- that I am not going to be part of having Social Security as part of these talks relating to this deficit," Reid told reporters earlier.
Alex Lawson, executive director of Social Security Works, which opposes cuts to the program, said the chained CPI is painful policy. "Almost every elected official just spent an entire election season saying they wouldn't cut the benefits of those 55 and older. The truth is the chained CPI hits everyone's benefits on day one," he said. "It hits the oldest of the old and disabled veterans the hardest. If it wasn't being bandied about as being 'on the table,' I would guess that it was created as an office joke to see who could create the most noxious and offensive policy possible."
Boehner included the chained CPI in his counteroffer to Obama earlier, which also called for broader reform of social insurance programs. In 2011, Boehner and Obama reportedly agreed to a "Grand Bargain" that included the chained CPI, but the deal fell apart.
Obama's offer includes $400 billion in cuts to health care programs, including Medicare, though the savings are tilted toward the provider side rather than the patient side.
CORRECTION: An earlier version of this story incorrectly reported that implementing chained CPI would reduce Medicare benefits.
Before You Go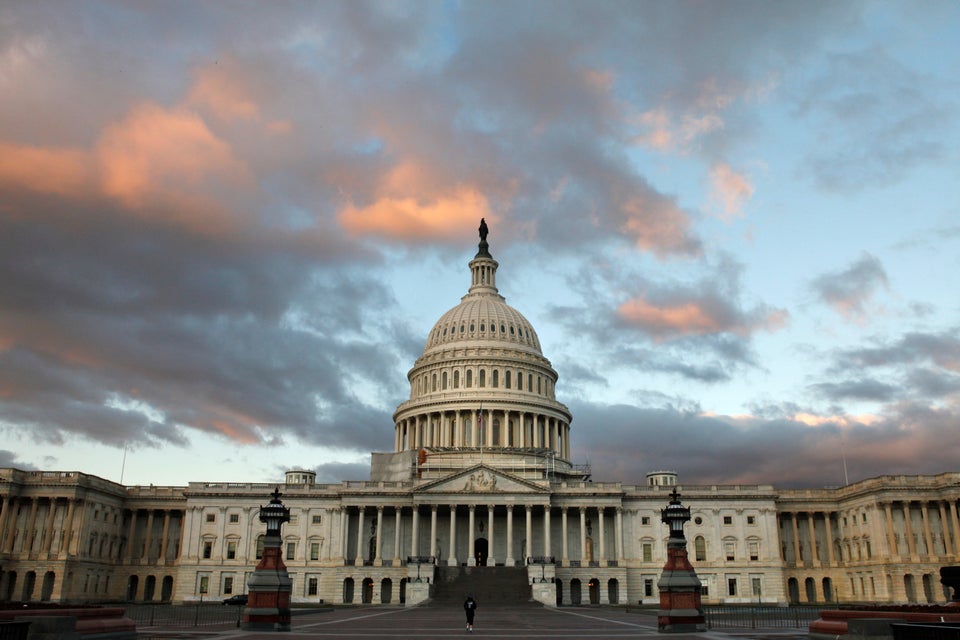 Do These Things, Don't Cut Entitlements
Popular in the Community