 SPECIAL FROM Next Avenue
Now that President Barack Obama has been re-elected, many older voters are wondering what the effect will be on Social Security, Medicare and Medicaid.
Obama faces serious challenges on potential changes to federal retirement and health programs from liberals in his own party and other supporters who had stifled their criticisms while hoping for his re-election. Sen. Majority Leader Harry Reid (D-Nev.) told reporters in a post-election news conference: "We are not going to mess with Social Security."
But the reality may be different.
"There is going to be the fight of our lifetime to maintain Social Security, Medicare and Medicaid," says Eric Kingson, co-chair of Social Security Works, a liberal lobbying group.

A "Grand Bargain" May Be Coming
Look for serious talk in Washington about a "Grand Bargain" in which the president and Democrats would accept changes to Social Security and Medicare while Republicans accept tax increases.

The specifics of such a deal are unknown, but Obama reportedly offered to increase the Medicare age to 67 in last year's budget discussions with Republicans. And, according to CNBC, in 2011 he proposed a new way to calculate annual Social Security Cost of Living Adjustments that would effectively reduce yearly increases in that benefit.

A Grand Bargain is anathema to many senior advocates. It would mean "these programs are going to be in great jeopardy," says Kingson, who is also a professor of social work at Syracuse University.

The debate in Washington for the last two years has been "about the federal budget and hasn't been much about the impact of changes on health and retirement security," says David Certner, legislative policy director for AARP, the politically potent lobby for people 50 and older. "What has been missing from this equation has been the focus on people."

But Social Security, Certer says, has "its own funding source and is not part of the federal budget and should not be dragged into the budget debate."
When it comes to changing Social Security and Medicare, Kingson sees Obama as a potential Democratic version of President Richard Nixon going to China. Just as only a Republican president could open relations with China without being accused of being soft on Communism, he says, only a Democratic president could cut programs that were the basis of Democratic electoral success.
Some conservatives say Congress and the president need to strike a compromise. "It's time now to move beyond slogans and move into specific discussions about what we do about Social Security," said David John, a retirement and Social Security expert with the conservative Heritage Foundation.
Key Parts of Obamacare Ahead
Regardless of the negotiations, the re-election of the president means that key provisions of Obamacare affecting the health of Americans 50 and older will remain locked in place:
Beneficiaries with Medicare Part D drug coverage will continue receiving a 50 percent discount on brand-name prescription drugs and a 14 percent discount on generics once they have reached the "donut hole," spending between2,930 and4,700 on prescription medications.
Medicare will continue offering its new, expanded list of preventive care services and treatments.
The federal government will establish a basic package of health insurance benefits for policies sold through insurance exchanges beginning in 2014.
Private insurers will not be allowed to turn away prospective policyholders due to pre-existing medical conditions.
Beginning in 2014, states will be given the opportunity to expand Medicaid coverage to millions of poor people who are currently ineligible for the federal health program. Among the beneficiaries would be large numbers of people in their 50s, working at low-wage jobs without health insurance.

"All these important things now have a chance to go forward," says Bob Blancato, a consultant on aging issues.

He is also optimistic that Congress will provide financing for additional ombudsmen to oversee the quality of care in nursing homes.

How the Fiscal Cliff Could Hurt
The coming "fiscal cliff" -- massive federal spending cuts and tax increases that would automatically go into effect in 2013 unless Congress strikes a deficit deal -- could also weigh heavily on vital programs for elderly Americans, says Forbes columnist Howard Gleckman. "According to the Leadership Council of Aging Organizations, if Congress goes over the cliff and the cuts last through 2013, the consequences would be severe," writes Gleckman. Among the drawbacks: caregiver support would be cut by $12.6 million and social service block grants, which fund programs such as meals and transportation for people 60and older as well as and adult foster care, would be cut for 345,000 people.

Now that the election hoopla is over, the serious work begins.
Bob Rosenblatt is a writer and editor specializing in aging issues. He is a Senior Fellow at the National Academy of Social Insurance, a think tank dealing with Social Security and Medicare.
Related
Before You Go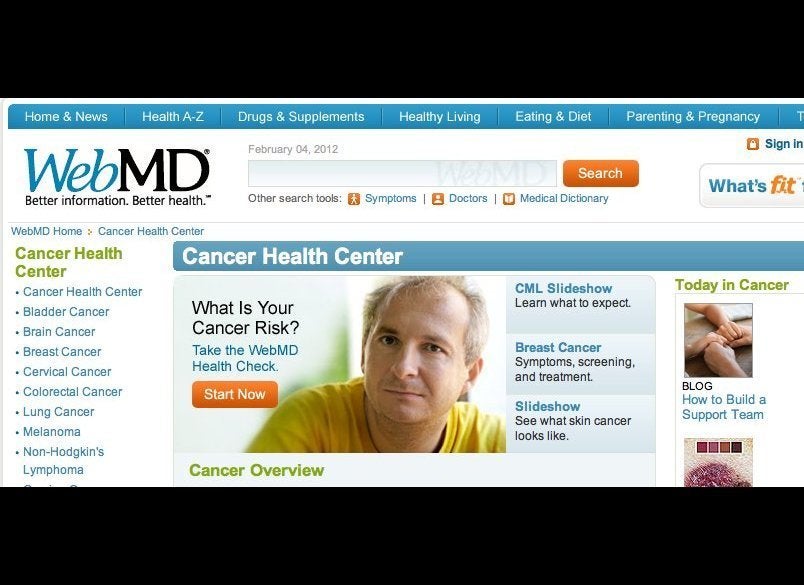 8 Ways Baby Boomers Are Transforming The Health Care System
Popular in the Community