President Barack Obama says that threats by the hackers responsible for the attack on Sony Pictures Entertainment shouldn't deter Americans from going to movie theaters over the holidays.
In an interview with ABC News airing Wednesday, Obama said his administration is taking the breach seriously, but that moviegoers should feel safe.
"Well, the cyberattack is very serious," Obama said. "We're investigating it. We're taking it seriously. You know, we'll be vigilant. If we see something that we think is serious and credible, then we'll alert the public. But for now, my recommendation would be that people go to the movies."
Last month, anonymous hackers breached Sony's servers and began to release a series of document caches obtained from the company's computer system. The leaks included a number of sensitive emails and files, including employee Social Security numbers, salary information and film scripts. The attack is believed to be in retaliation for "The Interview," a comedy about an attempt to assassinate North Korean leader Kim Jong Un.
U.S. officials have reportedly determined determined that North Korea is behind the cyberattack.
On Tuesday, the hackers threatened individuals going to see "The Interview," invoking the September 11 terrorist attacks. The threat prompted several major movie theater companies to pull the film. On Wednesday, Sony canceled the film's Christmas Day release and said it had "no further" plans to release it.
Mitt Romney, Obama's Republican rival in the 2012 presidential campaign, also addressed the threats, urging Sony to make "The Interview" available for free online:
Before You Go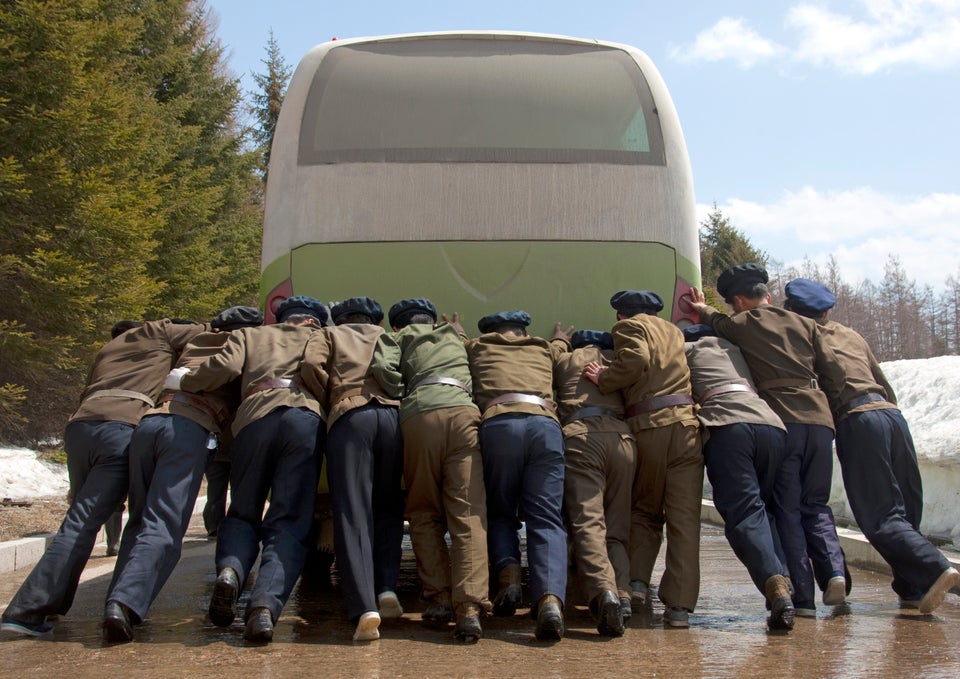 Inside North Korea
Popular in the Community