In a somber address at the Rose Garden Wednesday morning, President Barack Obama mourned the four diplomatic officials whose lives were lost in the attacks at the consulate in Libya last night. He also definitively declared that "justice will be done," without specifying how or in what form.
The statement lasted less than 10 minutes in total. Obama took no questions and he made no mention of Mitt Romney, who, moments earlier in Jacksonville, had accused the president of sending mixed signals with respect to the attacks.
Instead, Obama praised Ambassador Chris Stevens, one of the slain, as a tireless diplomat.
"It's especially tragic that Chris Stevens died in Benghazi, because it is a city he fought to save," said Obama.
The president also offered his commitment to ensuring that the "attack will not break the bonds between the United States and Libya." He returned, at several points, to the notion that those who killed Steven and tried to break those bonds would be brought to justice.
"Today the American people stand united in holding the families of the four Americans in our thoughts and in our prayers," he said. "The United States condemns in the strongest terms this outrageous and shocking attack. We are working with the government of Libya to secure our diplomats and I have also directed my administration to increase our security at diplomatic posts around the world. And make no mistake, we will work with the Libyan government to bring to justice the killers who attacked our people."
"We will not waiver in our commitment to see that justice is done for the terrible act and make no mistake justice will be done," he concluded. "But we also know the lives these Americans led stand in stark contrast to those of their attackers."
Before You Go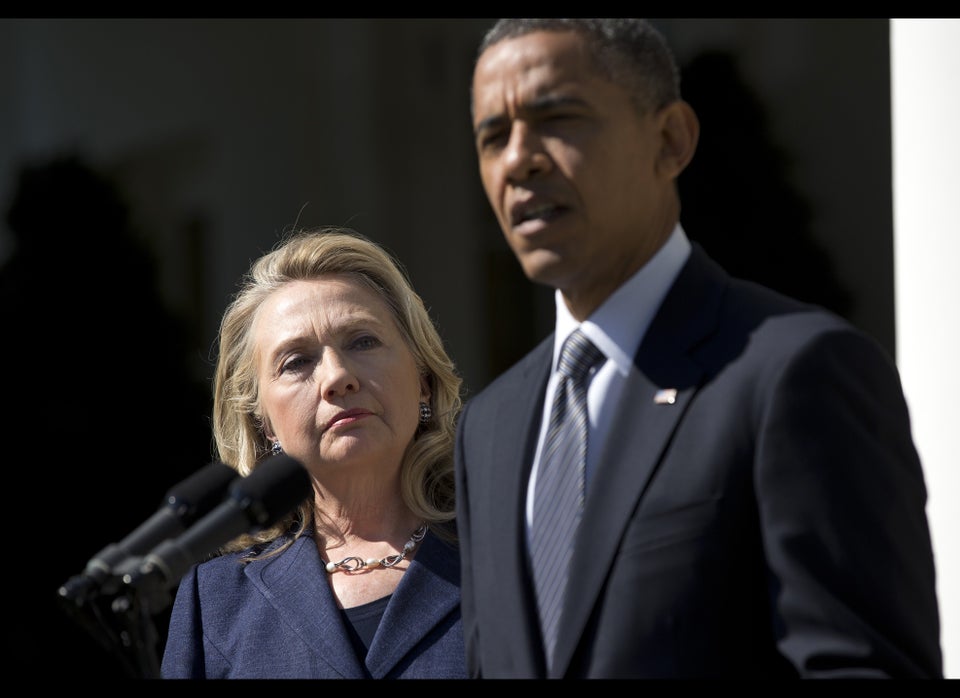 World Leaders React To Benghazi Attack
Popular in the Community