 WASHINGTON — President Barack Obama thanked White House aides and his re-election campaign staffers Tuesday at the final celebration of his inauguration.
Obama told thousands of guests at his staff ball Tuesday night that they represent, in his words, his "deepest hopes for America."
"It makes me know that America's future is in good hands," Obama said, according to a pool report. "As long as all of you understand the immense and incredible power that you possess when you work together, when you join voices."
First lady Michelle Obama, wearing a silver and black ensemble, echoed the president's campaign-year chant of "fired up, ready to go."
Pop icon Lady Gaga and singer Tony Bennett were providing the entertainment. According to the pool report, the first lady danced with her arms when the president mentioned the musicians.
"It's been a long weekend," the president said. "She's getting a little silly now."
Proceeds will support a memorial fund for Alex Okrent, a campaign worker who collapsed and died at Obama's campaign headquarters in July.
"Alex was one of you," Obama said of Okrent. "This incredibly thoughtful, talented, compassionate, caring young person who decided to get involved because he thought he could make a difference. And tragically, he ended up leaving us while working on the campaign … It was heartbreaking. It reminded us of how precious our time on this earth is."
Before You Go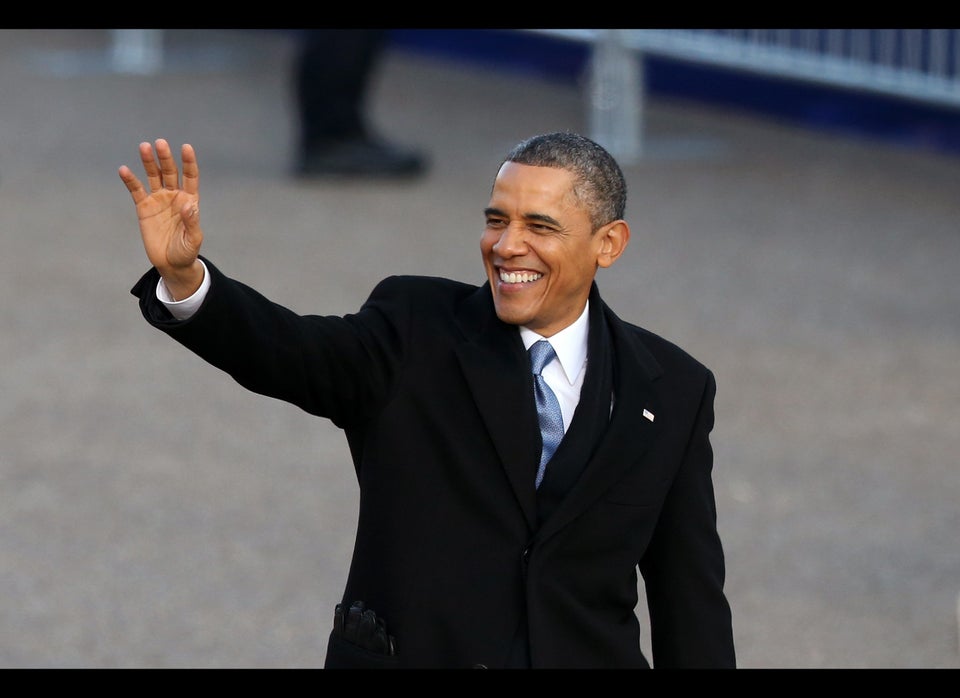 Inauguration 2013