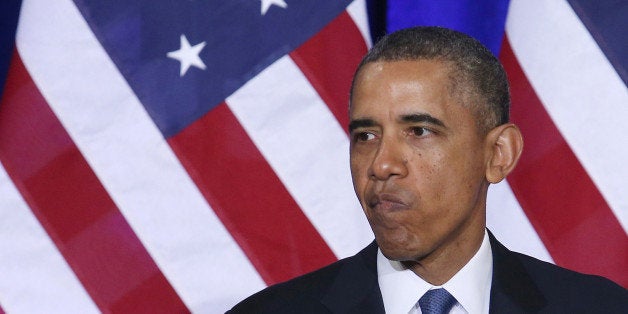 Publicity for an event sponsored by the Koch brothers-backed Americans for Prosperity served up a blunt Obama-is-a-communist message over the weekend, as Talking Points Memo reports.
Americans for Prosperity is sponsoring a State of the Union watch party at a Grand Rapids, Mich., steakhouse. A Facebook ad for the event portrayed President Barack Obama as Joseph Stalin with smiling Soviet children bringing him flowers and the Moscow Kremlin in the background. The text read, "Thank You, Comrade Obama, For Saving the Children From the Menace of Guns, Family, Liberty, Work, and Other Outdated Values."
The ad was posted on Saturday and has since been removed. It appeared to mimic an old communist propaganda poster of Stalin. In the bottom right corner were the words "ThePeoplesCube.com," a satirical conservative website founded by Oleg Atbashian, a Ukrainian immigrant and former Soviet propaganda artist.
Chris Neefus, state communications director for Americans for Prosperity, said the Facebook post "was not the work of anyone associated with Americans for Prosperity, nor is the image associated with that post. The author of the page was an outside actor hoping to attract friends to the event. Our organization did not produce and does not endorse any of the content associated with this social media post."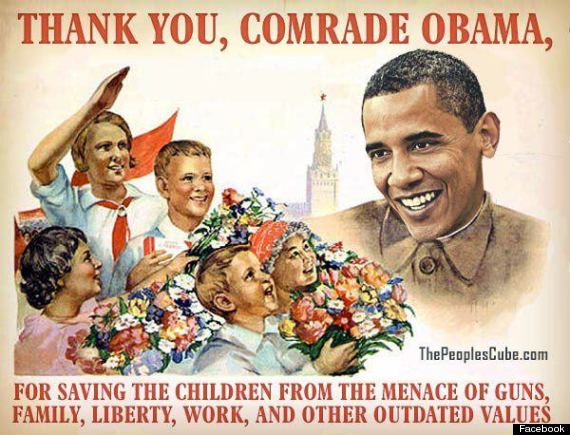 CORRECTION: An earlier version of this story incorrectly credited Americans for Prosperity with the Obama-Stalin comparison. A group spokesman says it did not, in fact, produce or endorse the Facebook ad.
Calling all HuffPost superfans!
Sign up for membership to become a founding member and help shape HuffPost's next chapter
BEFORE YOU GO
PHOTO GALLERY
Extreme GOP Platform Positions