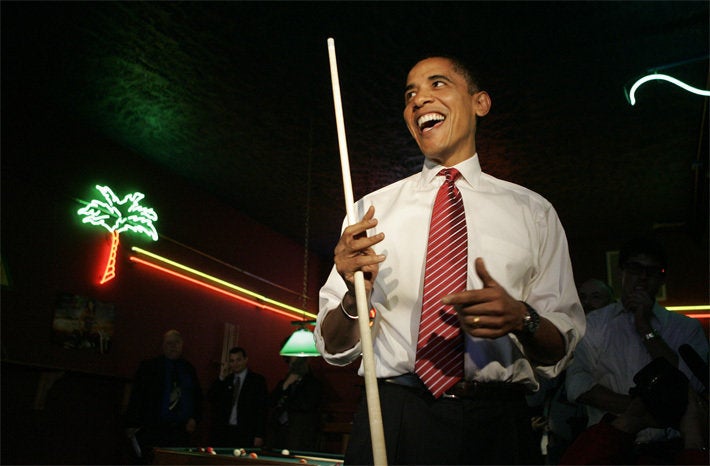 Indiana Rep. Joe Donnelly endorsed Obama this morning, moving Barack's gap to the nomination 149 delegates. The press release is below.
UPDATE: New Orlean Mayor Ray Nagin, another superdelegate, has also endorsed Obama (statement below). Also, the Washington Post reports that one of Clinton's pledged delegates from Maryland has announced that he will support Obama at the convention.
UPDATE: Former DNC Chair (and Colorado governor) Roy Romer makes three.
UPDATE: Anita Bonds, the chairwoman of D.C.'s Democratic party came out, rather unexpectedly, for Obama late last night.
CHICAGO, IL -- Today, Indiana Congressman Joe Donnelly endorsed Barack Obama for President, citing his commitment to working families and building a real coalition for change:

"Today, I am pleased to announce my support for Barack Obama. At a time when too many Americans have lost faith in their government, Senator Obama can move us beyond the politics of stalemate and gridlock that has kept us from meeting the monumental challenges of our time: our dependence on foreign oil, a health care gap that leaves tens of millions uninsured, the steady deterioration of our manufacturing base, and an economy that is not working for working people.

The Democratic Party's strength comes from its core commitment to the American Dream and from a coalition that is ideologically, economically, geographically and ethnically diverse. Barack Obama will stand with working families while building that coalition so that we can change this country, and that's why he's the best choice for America."

Barack Obama said, "I am honored to have the support of Congressman Joe Donnelly. Joe has brought an independent, principled, and pragmatic voice to Washington that is more focused on getting results for Hoosier families than scoring political points. As President, I look forward to working with Congressman Donnelly to build bipartisan majorities to create jobs, make health care more affordable and accessible, and to give our veterans the care and support that they have earned."
Donnelly is the 282nd superdelegate to endorse Barack Obama, who is 149 delegates away from securing the Democratic nomination.
Support HuffPost
The Stakes Have Never Been Higher
Popular in the Community