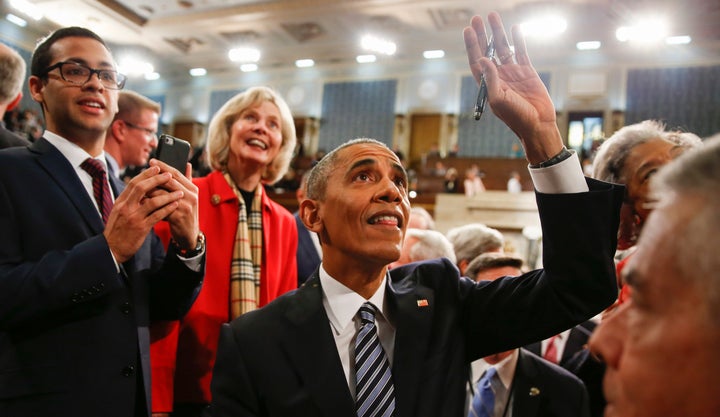 WASHINGTON -- President Barack Obama won't be out of a job for another several months, but the end is in sight. He just gave his final State of the Union address. The first primary election is in a few weeks. Before you know it, the media will be almost entirely focused on campaigns and not so much on that guy packing his bags at 1600 Pennsylvania Avenue.
Congressional Republicans are probably the happiest to see Obama go. They've complained about him ever since he took office. They've fought nearly all of his major policy initiatives, from health care reform to economic stimulus to reining in Wall Street. They've blocked his nominees. They've trashed his speeches -- sometimes before he's even given them.
"Laaaast State of the Union," Sen. John Thune (R-S.D.), chairman of the Senate GOP Conference, said Tuesday with a big smile. "Do we look very excited about that?"
But after seven years of being forced to work together, between the fights and the fleeting moments of collaboration, there must be something they'll miss about Obama. Anything? Most GOP lawmakers laughed and batted away the question, which The Huffington Post posed to about a dozen of them late Tuesday night after the State of the Union. But some weighed in.
Thune said he's always liked Obama personally, so there's that.
"We're the same age. We have two daughters," he said. "We're both interested in a lot the same things -- sports, et cetera."
"There are some things that we'll miss," said Sen. Tim Scott (R-S.C.). "But I just can't think of what they are."
"Oh boy. I don't think I'm going to miss him," said Rep. Steve King (R-Iowa).
On second thought, though, King said he could offer a compliment. In 2010, when Obama hosted a Medal of Honor ceremony for Salvatore Giunta, a former U.S. Army soldier, King said the president "could not have been better" with his words and the way he handled himself as he spoke to families of people killed in action and to soldiers who fought alongside Giunta.
"So, that's my good thing," he said.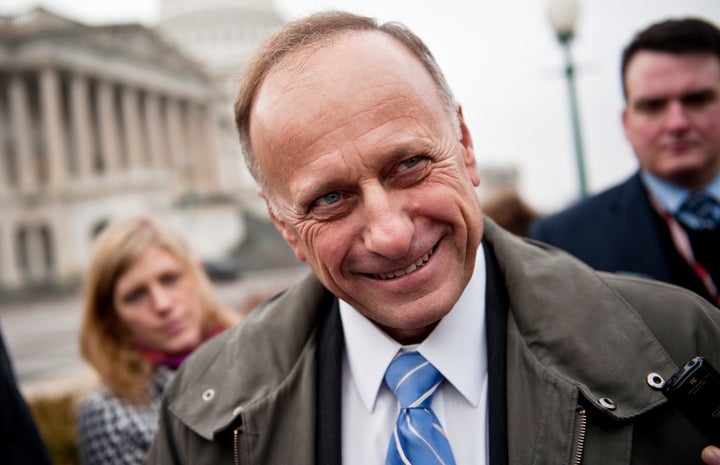 But there were some surprising responses. In a few cases, after taking a moment to think about it, GOP lawmakers said they would genuinely miss the intellectual debates the president spurred with his contrasting ideas.
"The debate about the proper-sized role and scope of government. That's really for me what it's about. It's not about personalities," said Rep. Bill Huizenga (R-Mich.). "I've enjoyed it in a way, kind of like you would enjoy bullfighting every day."
Rep. Mark Sanford (R-S.C.) said Obama has helped to keep Republicans on their toes. By using his bully pulpit to advocate his policies, the president has forced Republicans to more narrowly redefine and reexamine their own ideas, he said.
"I think that if one believes in the Socratic process, any of our ideas are that much more well-founded and that much more reasoned as a consequence of debate," Sanford said.
There's another thing the South Carolina Republican will miss: Obama's face.
"I watched his smile," Sanford said. "He has a beautiful smile."
Republicans also had to admit that Obama knows how to give a bang-up speech, even when they don't like what he's saying. Gov. Nikki Haley (R-S.C.) praised him on that point in the GOP response to the State of the Union Tuesday, saying "his soaring words" are his trademark talent.
"I've admired his ability to deliver a very strong and passionate speech," said Rep. Charlie Dent (R-Pa.). "He can do it in a way that's got strong, soaring rhetoric that can be very effective."
Dent couldn't say if any of the current presidential candidates, Republican or Democratic, can match Obama on that point. He gave up trying to name one.
"There are more important qualities than being able to deliver a good speech," he said.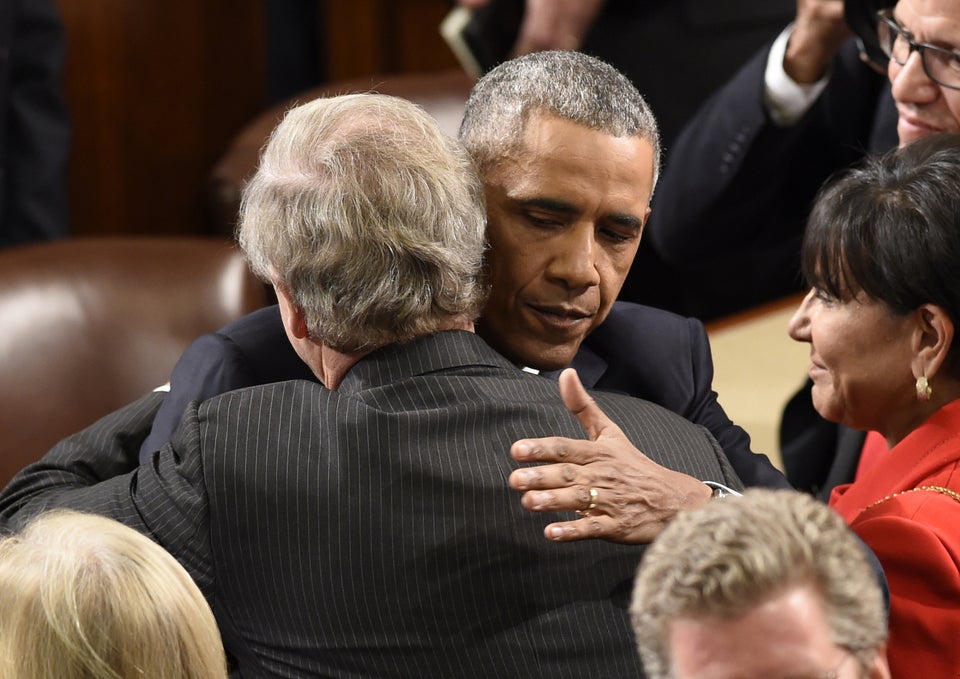 Obama's Final State Of The Union