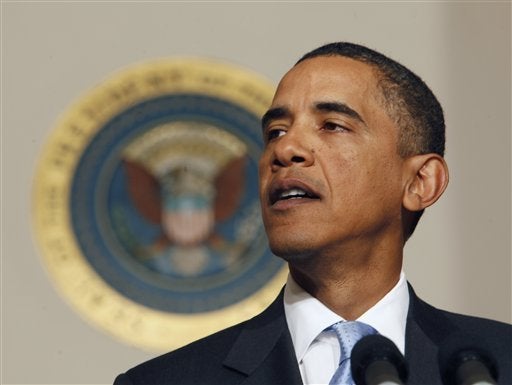 President Barack Obama will deliver the 2010 State of the Union address to a joint session of Congress on Wednesday, January 27th, the White House told reporters on Monday evening.
The timing of the address -- which takes place annually though is not constitutionally required -- had been the subject of much debate over the past few weeks. Conventional wisdom held that Obama would put off the speech until health care reform was passed, providing himself with a historic legislative achievement to trumpet.
The Massachusetts senate election taking place this Tuesday has put that process in doubt, with Democrats seemingly poised to lose the 60th vote they need to get health care reform passed. If Democrat Martha Coakley were to win the election and keep the seat in the party's hands, it stands to reason that health care reform negotiations between the House and the Senate won't be done by the time the 27th rolls around. If she loses and Scott Brown takes the seat, the only way health care reform passes expeditiously is if House Democrats simply adopt the Senate bill unaltered.
Should the latter scenario take place, Obama will, perhaps, be able to feature health care legislation in his SOTU address. But it is hardly a given that progressive Democrats in the House would be willing to simply cast aside their concerns. Obama could very well be left with something of an awkward hole to fill in his remarks -- in addition to the hangover of an embarrassing electoral loss in Massachusetts.
The speech, the White House says, will take place at 9:00PM EST. The address will be broadcast live on national television and will be streamed live on www.WhiteHouse.gov.
Popular in the Community