Obama made the comments while speaking in Ann Arbor, Michigan, shortly after eating at the well-known deli Zingerman's. Obama likened Ryan's plan to a sandwich -- but not a very good one -- that might be sold at the deli.
"If they tried to sell this sandwich at Zingerman's, they'd have to call it the 'Stinkburger' or the 'Meanwich,'" Obama said.
According to the AP, Ryan's plan would slash $5.1 trillion in federal spending over coming decade and promises to balance the government's books with wide-ranging cuts in programs like food stamps and government-paid health care for the poor and working class. You can read more about his plan here.
Obama wasn't the first to criticize Ryan's plan. Former Republican vice presidential candidate Sarah Palin also had strong words for the Ryan, saying his budget is "the definition of insanity."
Before You Go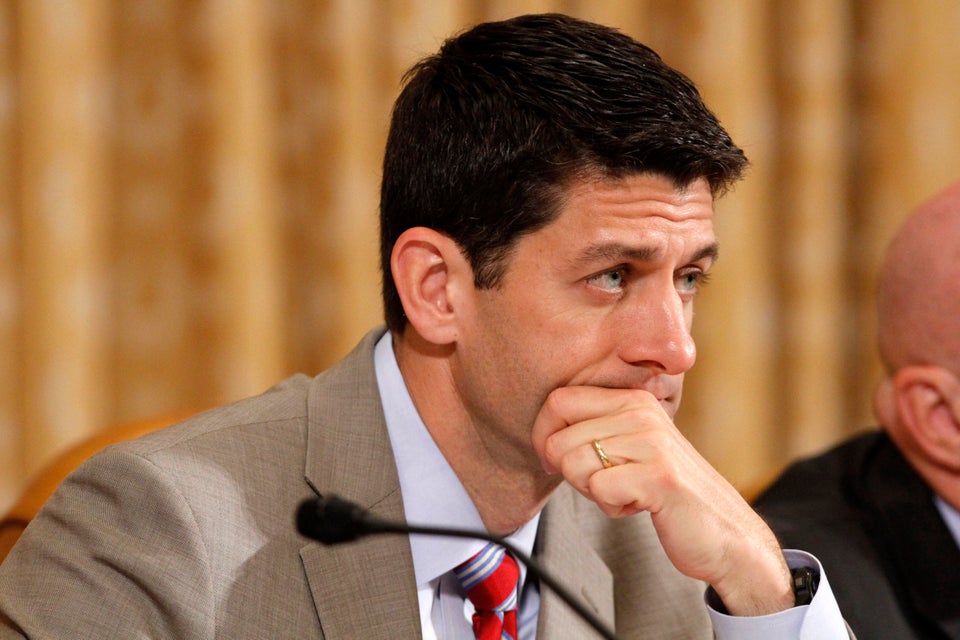 Paul Ryan Has Deep Thoughts
Popular in the Community