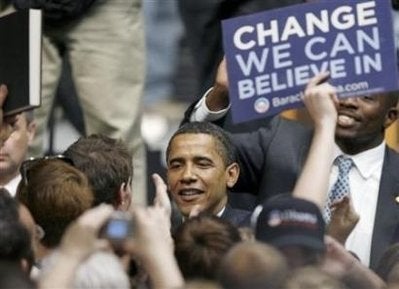 During an interview with NPR, Obama's top strategist David Axelrod played down his candidate's loss in Pennsylvania.
"The white working class has gone to the Republican nominee for many elections, going back even to the Clinton years," Axelrod said. "This is not new that Democratic candidates don't rely solely on those votes."
He also said winning Pennsylvania was "an almost impossible task" and "a home game" for Clinton. "It hasn't changed the fundamentals of the race."
Obama argued that his campaign had laid the groundwork for the fall in a large swing state that the eventual Democratic nominee will need to win.

"Overall we feel good about the work that we did," he said on CNN Radio.

Obama conceded, however, that he still must do a better job reaching out and attracting blue collar, older voters. He said that Clinton's argument that she has more experience "might have more traction" with those voters.
Popular in the Community