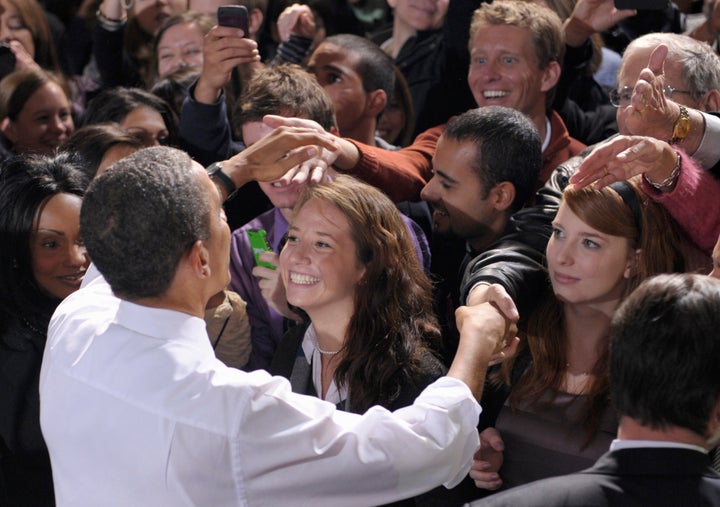 NEW YORK -- Compared to many of her unemployed classmates, Gabby Bladdick counts herself among the lucky ones.
Since graduating with a degree in public relations from Valparaiso University in December, Bladdick has landed a full-time job in her chosen field that even includes benefits.
But she's quickly learning that $1,700 a month doesn't stretch far, especially with student loan payments now due. Bladdick, who owes about $40,000, devotes more than a third of her salary -- or $590 each month -- toward paying them back.
"When I first started looking at colleges, I figured I'd take out loans and get a job and that it wouldn't be that big of a deal," said Bladdick, now 22. "But I had absolutely no idea how much of a burden $600 a month really is for a recent grad."
While the new plan will help current college students who take out loans beginning in 2012, Obama's plan fell short of providing relief to the millions of debt-strapped borrowers who already struggle to make their monthly loan payments.
"It's a step in the right direction, but a lot of people who need the relief right now won't be the ones who benefit," said Mark Kantrowitz, who publishes the financial aid websites Fastweb.com and Finaid.org. "This plan doesn't do anything for a majority of distressed borrowers. It only helps those still in school."
"Over the past three decades, the cost of college has nearly tripled. And that is forcing you, forcing students, to take out more loans and rack up more debt," Obama said. "Last year, graduates who took out loans left college owing an average of $24,000. Student loan debt has now surpassed credit card debt, for the first time ever."
The report underscored the worsening issue of college affordability. It found that over the past three decades, average costs at four-year public universities have nearly quadrupled.
While the average public in-state tuition rates at four-year institutions are 8.3 percent higher than they were in 2010-2011, tuition and fees at private colleges and universities increased by 4.5 percent.
"While the price of college goes up every year, it's very clear that public college prices are rising more rapidly than private college prices and that's certainly related to the decline of state budgets," said Sandy Baum, an economist at Skidmore College who co-authored the College Board's report.
"Everyone is struggling, not just to pay for college, but in all aspects of their lives," said Kantrowitz, who highlighted that the rising cost of college occurs at a time when family income and starting salaries have largely stagnated over the past decade.
In the longer term, he sees future college students either graduating with thousands of dollars in additional debt, shifting their enrollment to less expensive colleges and subsequently graduating at lower rates -- or simply foregoing the dream of a college education altogether.
Given the increasing cost of college, Matthew Segal, the 25-year-old founder of Our Time, a national membership organization for Americans under the age of 30, sees Obama's plan as a hopeful first step in the right direction.
"More money in the pockets of cash-strapped young people already struggling to pay their rent and buy groceries is definitely a good thing," said Segal, referring to the future changes in income-based repayment rates. "In a perfect world, this would also address the larger problem of why higher education is so expensive in the first place."
It's a question that Bladdick often ponders, especially at the start of each month when her loan payments are due.
Bladdick grew up in a middle class home in St. Louis. Her father is a real estate agent and her mother is a mail carrier.
In recent years, when her family fell on tough financial times, the sole burden of paying for college fell squarely on her shoulders. Still, she can't help but feel frustrated by how quickly the rules have changed.
"I wouldn't change having gone to college for anything," said Bladdick, during her lunch break. "But it's frustrating to hear that Obama's new plan won't really apply to us. We're the people who went through college and graduated when the economy collapsed and these loans, they're absolutely killing us."

Related
Before You Go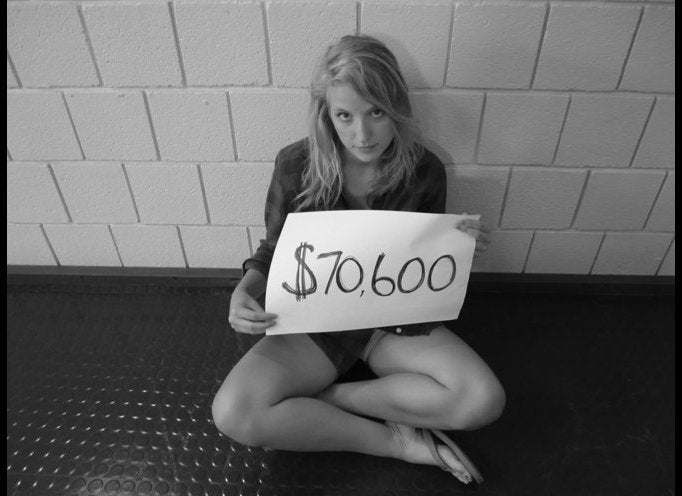 debt III(CLONED)
Popular in the Community