WASHINGTON -- Congressional Democrats have pounced on a nonpartisan government report showing the Department of Education this year is forecast to earn a record $51 billion profit off student borrowers, denouncing the Obama administration and urging for structural reforms.
Members of the House of Representatives including George Miller (D-Calif.), John Tierney (D-Mass.) and John Yarmuth (D-Ky.) cited news reports in The Huffington Post that highlighted the Tuesday estimate by the Congressional Budget Office, which showed that the Education Department was forecast to report higher earnings this year than Exxon Mobil and nearly as high as those of the four biggest U.S. banks by assets combined.
"We don't see students or their parents as profit centers, and we don't think it's an appropriate concept to be acting like a market-driven bank here," Tierney said.
Miller criticized a policy that is leading to "immense profit being extracted from students and families that are struggling."
The critical comments have alarmed policymakers in the Obama administration, who along with lawmakers are racing to avert a scheduled doubling of interest rates on some new federal student loans that is set to occur on July 1.
Tierney said the profit figure prompted him to meet with Under Secretary of Education Martha Kanter and other agency officials to discuss the issue.
"While we welcome action by the House on student loans, we have concerns," the White House said in a statement.
Some Republican senators have introduced similar legislation, as has the White House. President Barack Obama's plan, however, features lower rates than the House Republicans' plan, though unlike the Republicans' plan it does not cap interest rates in case the U.S. government's borrowing costs rapidly increase.
The president's plan would expand a program signed into law by George W. Bush that would tie monthly repayments of federal student debt to borrowers' income. That part of Obama's proposal was not seriously pursued during the education committee meeting.
Most Democrats slammed the Republican bill during the education committee meeting. They claimed a report from the Congressional Research Service showed the Republican measure would lead to higher borrowing costs for students and their families than current law.
The CRS report, however, assumes that the U.S. government's cost to borrow for a 10-year term will more than double in three years.
Virginia Foxx (R-N.C.), one of the cosponsors of the House Republican measure, said: "This legislation offers predictability, simplicity, and will ensure interest rates are immediately in line with the free market -- a need particularly acute in today's jobless economy."
Miller, who for years has tried to lower college borrowing costs for households, said policymakers need to revamp the federal student loan program. Roughly three-fourths of all federal student loan dollars disbursed this year carry interest rates of either 6.8 or 7.9 percent. A quarter of them carry 3.4 percent interest, according to Education Department budget documents.
The rates are fixed by Congress, though they have not been updated to reflect the present near-record low interest rate environment. For example, when Congress set the rates in 2007, the average new 30-year, fixed-rate mortgage could be had for about 6.3 percent, according to Freddie Mac, the government-backed mortgage financier. The average new 30-year, fixed-rate mortgage now carries a 3.5 percent interest rate.
The increasing gap between what students and families pay to finance a college education and what the U.S. government pays to borrow has led to record profits for the Treasury.
"This profit that's being squirreled away at the expense of families and students -- you have to ask, is there a better use for that money?" Miller said.
He added: "We have to think about modernizing the program and making it relevant for students and taxpayers. This current model has run out of gas. We're getting less and less return."
Miller is pushing for legislation that would feature substantially lower interest rates and debt forgiveness for struggling borrowers. Such a bill "may be a better fix for this economy, this country and our future," he said.
CLARIFICATION: A quote in an earlier version of this story mistakenly attributed Miller's criticism of government profits derived from student loan programs to the Education Department. Miller was criticizing the policy, not the department.
Before You Go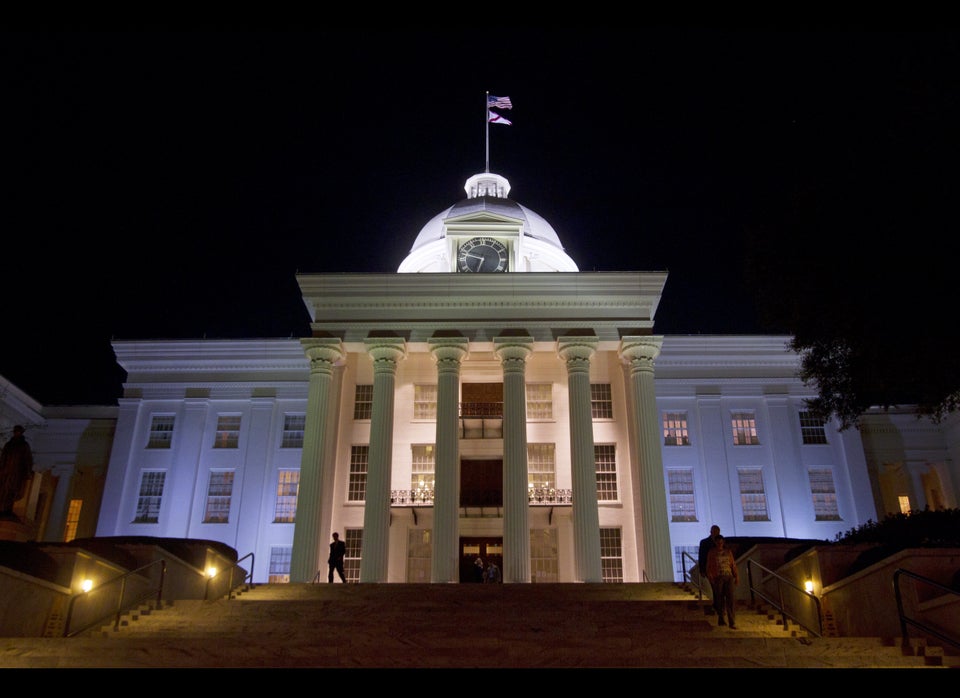 U.S. State Capitol Buildings
Popular in the Community