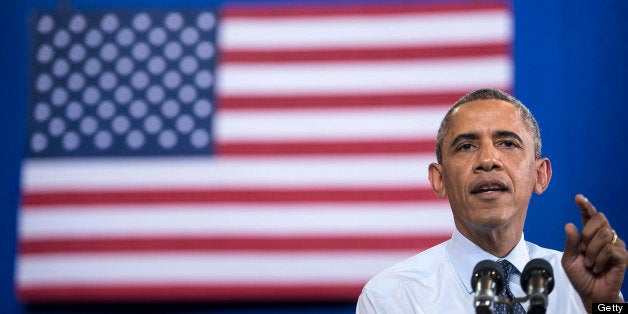 The U.S. government is forecast to generate $185 billion in profit over the next decade from students and their families under an overhaul of the federal student loan program endorsed by the White House and approved by the Senate on Wednesday.
The profit figure, if annually averaged through 2023, would place the U.S. student loan program among the 20 most profitable public companies in the world, according to Fortune magazine's annual list of the world's 500 biggest companies. The bipartisan Senate bill would increase the government's profit off student borrowers by more than $700 million compared with existing law, the Congressional Budget Office said.
"Students, in essence, are subsidizing the government," Sen. Sherrod Brown (D-Ohio) said. Sen. Barbara Boxer (D-Calif.) said that the profit estimate was "unjustifiable" and that the Senate measure "exacerbates the problem."
"Why are we piling on another $715 million of debt onto the backs of our students?" Boxer asked.
Under the proposed law, students and their parents would borrow at interest rates annually determined by the U.S. government's cost to borrow for a 10-year period, rather than at rates set by Congress, unconnected to the broader cost of borrowing in the economy. Borrowers taking out loans for the upcoming school year would enjoy significantly lower rates than the previous academic year, leading to thousands of dollars in immediate savings.
But as the economy improves and interest rates rise, student borrowers would pay the price. Undergraduates are forecast to pay more interest than in the most recent school year as early as 2016, according to an average of estimates from the CBO, White House Office of Management and Budget, and Blue Chip consensus of private forecasters. Graduate students and parents of undergraduates are forecast to pay more in as little as two years.
"Students deserve better," Sen. Jack Reed (D-R.I.) said simply.
The estimated rise in future interest rates is the reason for the forecasted increase in government profit. That went unacknowledged by leading Senate Democrats, including Tom Harkin of Iowa and Dick Durbin of Illinois, and Obama administration officials, who were keen to secure a quick legislative victory after a deal was privately struck earlier this month.
The Republican-endorsed measure passed with 81 votes, reflecting frenzied lobbying by the White House after warnings that Democrats may split on the bill. Two amendments that would have either made the changes temporary or placed a lower cap on interest rates failed to advance. Neither secured a symbolic majority of 51 votes.
"Congress should be doing everything they can to make college more accessible. Yet this deal makes it harder and more expensive for America's future students to get the education they need," said Christine Lindstrom, higher education program director for the U.S. Public Interest Research Group.
President Barack Obama urged the House to quickly pass the measure so he can sign it into law. He called the bill "a major victory for our nation's students."
Obama administration officials this week stressed that the proposal was just the first in a series of steps they and congressional Democrats will take in the coming months to address record student debt levels and the rising cost of higher education.
A quick deal was necessary, some White House officials and Democratic lawmakers argued. On July 1, interest rates on some future student loans doubled as a result of past congressional compromises. Only a quarter of new loans were set to be affected, according to Department of Education projections.
Harkin and White House officials claimed that the question of potentially higher future rates could be revisited when lawmakers reauthorize the expiring Higher Education Act, the law governing federal financial aid programs. It's unclear why lawmakers and the administration would rally to rewrite interest rate policy that they had just enthusiastically supported.
Federal student debt now tops $1 trillion, according to the Consumer Financial Protection Bureau. U.S. households have more than $1.2 trillion in overall student debt, CFPB data shows.
Policymakers at the Federal Reserve, CFPB and Treasury have grown increasingly worried in recent months that indebted households will curtail spending, savings and investment in order to service their student debt, dampening economic growth in the coming years and restraining the present recovery.
Attacking the cost of debt could have been a step toward addressing that problem, some lawmakers and senior policymakers argued. In the end, the White House successfully convinced a majority of Senate Democrats and many outside student advocacy groups to acquiesce and accept a bipartisan deal struck by a handful of legislators.
Supporters of the measure took pains to note that relative to existing law -- in which rates on federal Stafford and PLUS student loans are fixed at 6.8 percent and 7.9 percent -- the Senate measure reduces the government's profit off new loans through 2017 by about $30 billion.
Still, under the measure, the government is slated to generate about $105 billion in profit through 2017 off new loans given to students and their families.
"Don't let anyone tell you this is a bad deal for students," Harkin said. Earlier this year, Harkin was among the most vocal lawmakers in trying to reduce students' borrowing costs and the government's profit on their loans.
"My colleagues who support this proposal say that it will lower interest rates on loans for this year, and that's all that matters," Sen. Elizabeth Warren (D-Mass.) said. "That's the same thing credit card companies said when they sold zero-interest credit cards, and it's the same thing subprime mortgage lenders said when they sold teaser-rate mortgages."
"In all these cases," Warren continued, "the bill comes due."

Before You Go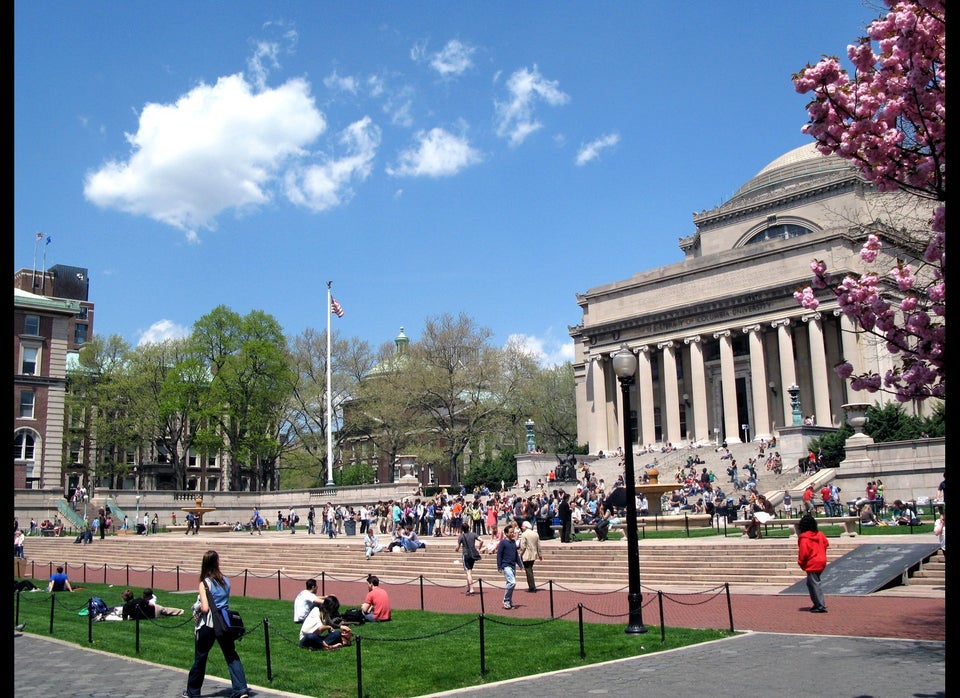 The 10 Most Expensive Colleges
Popular in the Community