WASHINGTON -- Even before President Barack Obama personally joins the debate over student loan interest rates on Friday, Republican lawmakers and higher-education professionals are lashing out at the White House for what they criticize as a campaign-style initiative unlikely to focus on the biggest student debt issues.
Obama, appearing with college students, is to call on Congress to prevent a doubling of interest rates on some federal loans offered to undergraduate students, White House press secretary Jay Carney said Wednesday. The event likely will be reminiscent of the "Don't Double My Rate" drive Obama successfully promoted during the 2012 election year on college campuses.
The interest rates, set by a Democratic Congress and signed into law by former President George W. Bush in 2007, are set to jump to 6.8 percent from their present 3.4 percent for about a quarter of all new federal student loans, according to the Department of Education. Like last year, when Obama's initiative only tackled borrowing costs for a small segment of students, three-fourths of new student borrowing this fiscal year -- a projected $79 billion -- won't be affected.
"It's Groundhog Day all over again," said Amy Laitinen, a former Obama administration adviser for higher education who now works as higher education deputy director for New America Foundation, a left-leaning think tank. "Why is everyone spending so much political and financial capital on a short-term fix for a small group of borrowers that does nothing to address the real issue of skyrocketing college costs?"
On average, the annual cost of higher education at public four-year schools has risen 85 percent since 2003 to nearly $18,000, according to the College Board. Students at private schools pay nearly $40,000, or 59 percent more than they did 10 years ago.
The so-called cost of attendance gap, or the difference between what a four-year degree will cost incoming freshmen and the amount of government loan money available to them, has risen by 59 percent over the past 10 years to about $152,000 for the typical student who started at a private school in 2011, according to Sallie Mae, the nation's largest student loan company. For students at public colleges, the gap has increased 90 percent to about $69,000.
For new federal student loans, borrowers have never paid more relative to the government's cost to borrow, a Huffington Post review revealed last month, fattening the Obama administration's coffers as record relative rates set by Congress have lead to record profits for the U.S. government.
This year, the Obama administration booked nearly $51 billion in profit off student loans, according to estimates from the Congressional Budget Office. The Education Department disputes using the word "profit."
Overall student debt levels have alarmed some Obama administration officials and financial regulators, who have warned that education borrowing may depress the economy by limiting consumption and restraining new credit.
Against that backdrop, several members of Congress and the White House have proposed legislation that would tie interest rates on new federal student loans to the government's cost to borrow. Some lawmakers are pushing legislation that would tie students' borrowing costs to those enjoyed by banks that occasionally borrow from the Federal Reserve.
Many on Capitol Hill and across Washington are gearing up for the expected reauthorization of the Higher Education Act, likely this fall.
"Members on both sides of the aisle need to get serious about college affordability. We can't have this be the only higher ed issue that is ever acted upon," Laitinen said.
Instead, the White House will probably only focus this week on the one-fourth of new loan dollars set to cost more come July 1. On Wednesday, Carney touted White House plans, as well as those from House and Senate Democrats, but criticized a Republican proposal that passed the House on a mostly party-line vote last week.
"While we welcome that House Republicans have paid some attention to this issue this year, their proposal, unfortunately, does not meet the test," Carney said. The GOP proposal, he said, fails to lock in low rates, eliminates a safeguard for those most in need of lower rates, and raises student rates for deficit reduction instead of closing loopholes and tax breaks for the wealthy.
The loan rates were also supposed to double last year, when the issue was marred by election-year politics. A one-year fix resulted in graduate students now paying more to borrow.
Republicans were incensed in 2012, saying Obama's college tour across three swing states promoted his own student loan plan while campaigning for the youth vote for his reelection. The GOP even filed a complaint with the Government Accountability Office and called on the Obama campaign to reimburse the Treasury Department for the trip expenses.
"Last year, Obama was out stumping for a one-year extension, and he slow-jammed for student loans on Jimmy Fallon," said Chris Lindstrom, a higher education advocate at U.S. Public Interest Research Group, a consumer group. "That really helped explain to the public at large what was going on."
The White House defended the president, calling his college tour official businesses, and said congressional critics were trying to distract from their refusal to extend student loan interest rates.
Carney's comments alone were enough to ruffle the House GOP leadership, signalling a showdown in the coming weeks. Congressional Republicans said they're familiar with the image of Obama at a podium, flanked by average Americans and pointing fingers at them in another deadline in crisis governance.
A blog post penned by House Speaker John Boehner's (R-Ohio) office pointed out that Republicans share the goal to prevent student loan interest rates from doubling, and argued that Friday's event at the White House is nothing more than a showcase for "stunning cynicism."
"Scheduling this P.R. stunt reeks of desperation," wrote Boehner spokesman Brendan Buck, "Picking a fight out of thin air where there's policy agreement isn't going to get the White House out of trouble, and it certainly doesn't do anything to help students facing a looming rate hike."
The House Education and the Workforce Committee, chaired by Rep. John Kline (R-Minn.), issued a similar preemptive release that accused the president of "petty politics and campaign gimmicks." Kline's bill passed the House last week on a mostly party-line vote.
Some Democrats have argued it would be better to let interest rates double, citing a study by the non-partisan Congressional Research Service. The study assumed the government's cost to borrow will substantially increase in the coming years, and found that students would pay more under Kline's plan.
The chances of Senate Majority Leader Harry Reid (D-Nev.) taking up the bill are slim, and the White House issued a veto threat on the day of its passage. Meanwhile, Republicans have no plans to abandon their proposal.
"Given that the House has acted to stop the student loan rate increase and passed a bill that is remarkably similar to the proposal in the president's budget, we would hope that he would thank us and urge Sen. Reid to act," Boehner spokesman Michael Steel said.
Obama and House Republicans have both proposed plans to tie interest rates to the U.S. government's cost to borrow for 10 years. The spread between what students pay and the government's cost to borrow is much narrower in Obama's plan, but House-passed legislation caps the interest rate for students.
Meanwhile, a plan by leading Senate Democrats proposes to keep the rate low for two years while Congress rewrites the Higher Education Act. Arne Duncan, Obama's education secretary, has signaled that he may favor such a plan. His spokesman, Daren Briscoe, declined to comment.
Since the law's expiration last year, Congress and the White House have publicly clashed over student loans, seeking to paint each other as unhelpful to students. Last year, a one-year deal blocked higher rates for most undergraduate loans, but set the stage for this year's fight.
Crisis governance, distasteful to some voters, may be especially disheartening to students. Rather than tackling the mounting cost of college and the record relative interest rates borrowers are paying to annually borrow nearly $80 billion from the government, this specific piece of the higher education debate is small: On average, students would pay an additional $1,000 (or about $7 a month) if the interest rate doubles on subsidized Stafford loans.
Before You Go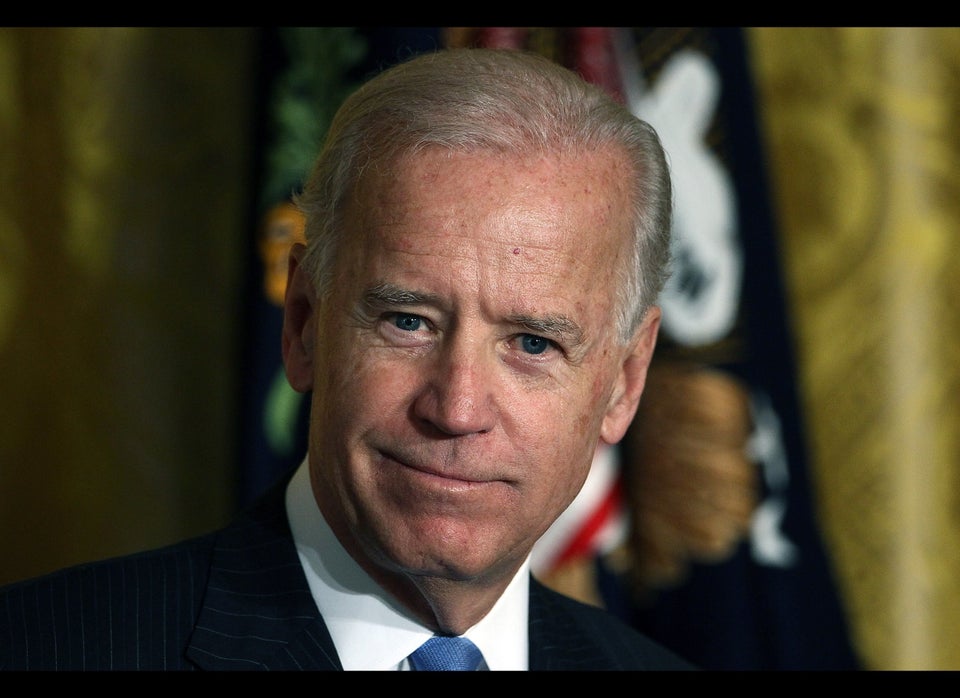 The Obama Cabinet
Popular in the Community