Bloomberg Businessweek had one goal for this week's cover featuring President Obama and his handling of issues like Ebola, Gaza, the Islamic State and health care.
To show readers that "Obama is too cool for crisis management."
So what does that look like?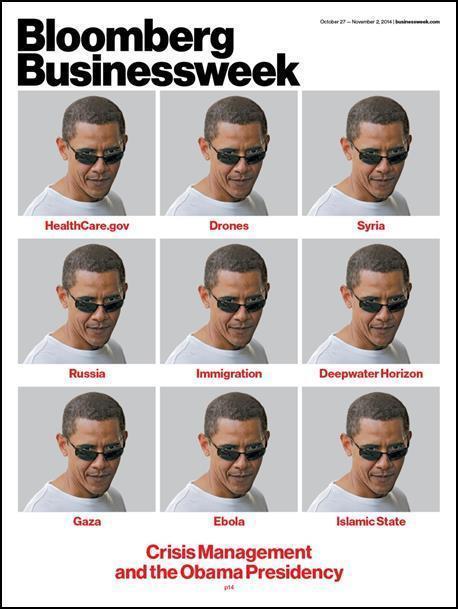 Of course. Because nothing says "stay calm" like a pair of shades.
Ever wonder how a cover like this gets made? Check out the whole process here.