WASHINGTON -- Ahead of Sunday's Super Bowl, President Barack Obama revealed how he and the first family plan to watch the big game, including the all-important menu.
"It's your basic wings, pizza, nachos, guac," Obama said.
Speaking to CBS's Gayle King for his annual pre-Super Bowl interview, he and first lady Michelle Obama shared their thoughts on the occasion.
Commenting on the menu, the first lady noted that "'Let's Move' is off the table," referring to her nutrition and fitness initiative.
However, she did remind the president that there would be some healthier options for partygoers.
"We're going to have two types of salad," she said.
"There's always that little vegetable tray that nobody touches," President Obama joked.
As far as the big game itself, he noted that the family watches the Super Bowl "with a regular group of friends" at the White House.
The couple also said that they happily accommodate people who might not be as interested in the game.
"We're like everybody else," the president said. "Folks rate the commercials."
The first lady noted that there is also space for people who just want to kick back with some Champagne.
"There's the Champagne room where you don't know what's going on but you are close to the Champagne," she said.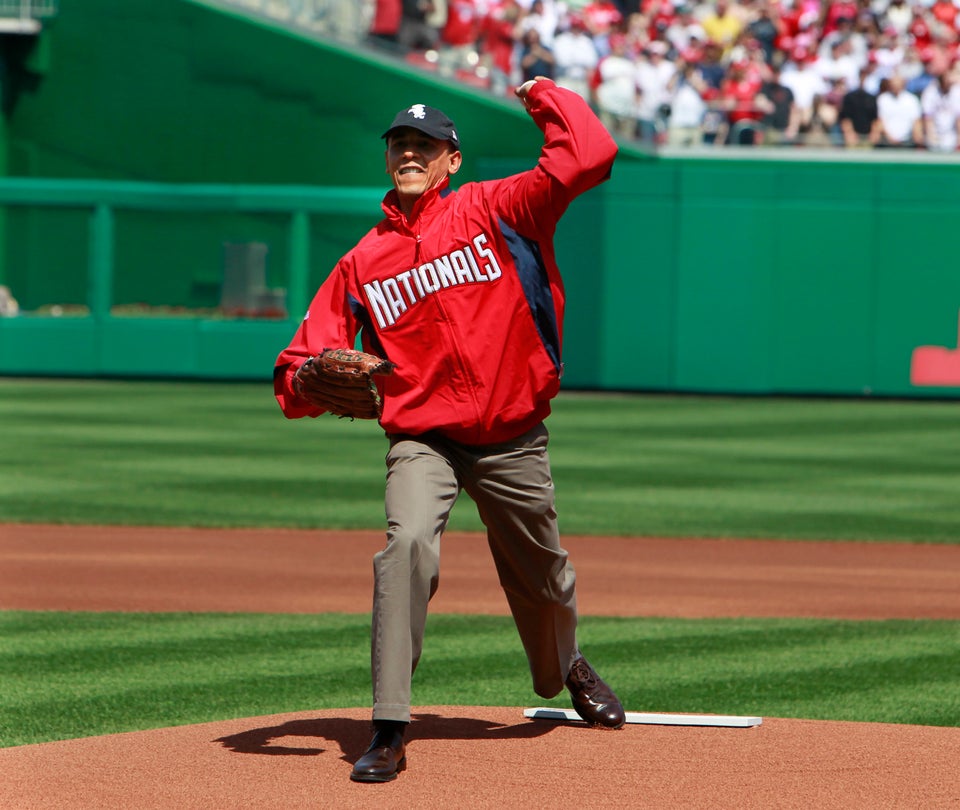 Obama Playing Sports